All hail the incredible Snoozeshade!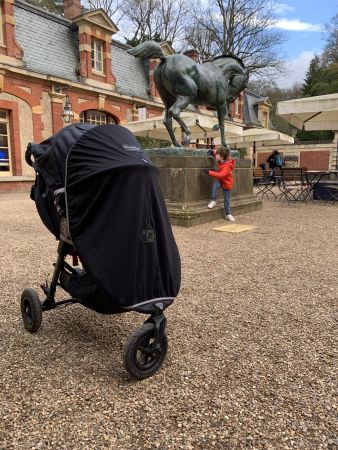 Those of you who have been following me for a while will know that when I find something I love I really do like to shout about it. So I was really excited when Snoozeshade approached me to review their products because I was already a massive fan! As it turns out I already have one and bought it years ago for a wedding in St Lucia that we attended when Little Wiki was only six months old. I know, I can hear you saying , ooh get you going to St Lucia with a baby, all sounds a bit extravagant! Well it did come with challenges, and a few moments that were horrific (baby spewed up in the posh restuarant!) but it was a once in a lifetime opportunity!!

Anyway I digress, back to the snooze shade. While in St Lucia it was an absolute godsend and allowed us to have the quiet time needed while still enjoying the sunshine during babies naps. With a completely breathable fabric you can cover the entire frontage of your pram with the Snoozeshade and choose to either open or shut the zip while your baby sleeps. The zip also allows you to peek in and check on baby as often as needed without disturbing them.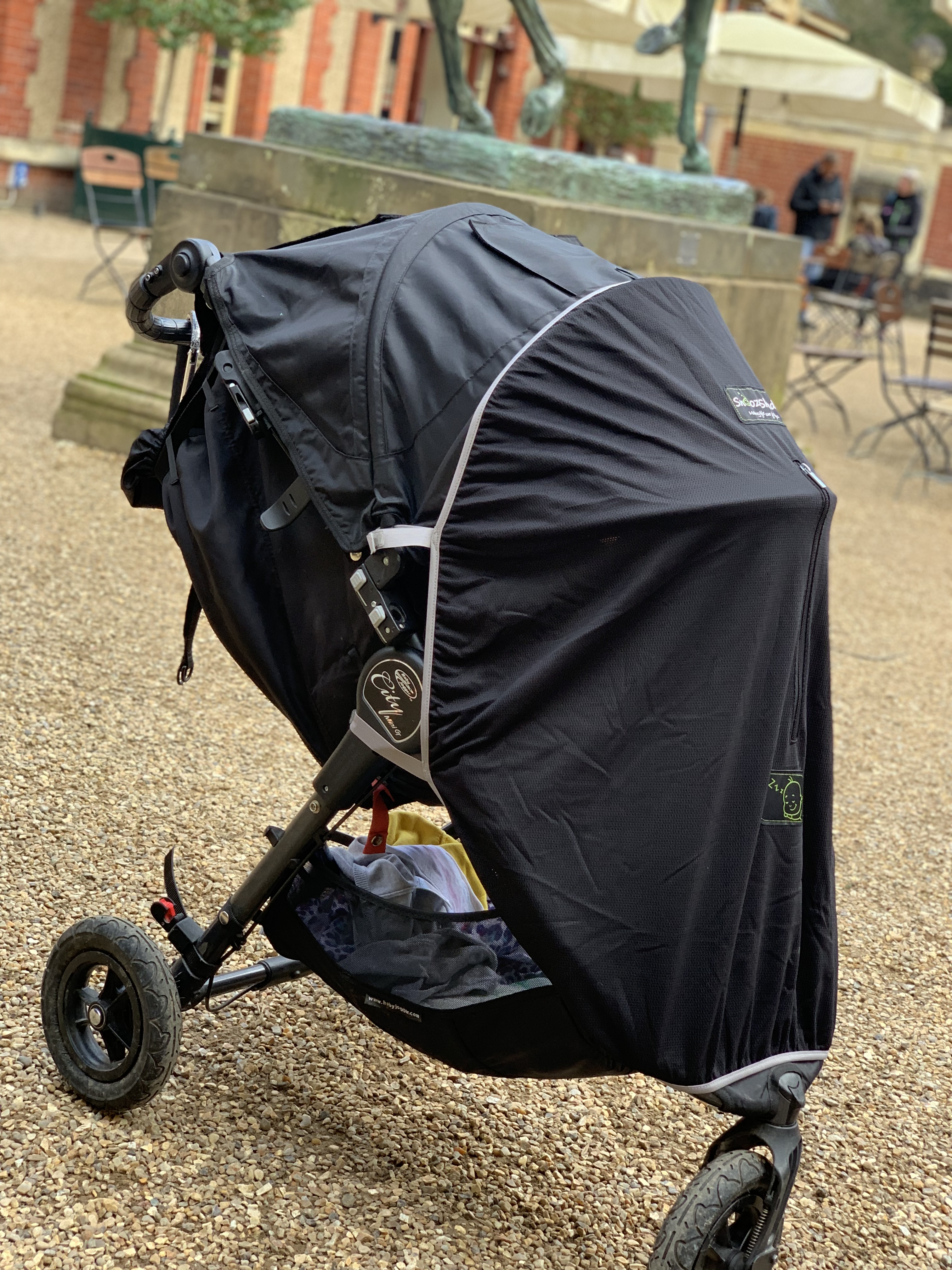 The Velcro tabs around the outside allow the shade to snuggly fit most shapes of pram without gaps. And this creates a complete blackout for your baby so that they can get a perfect sleep and to maybe even sleep longer than usual In the pram? But if it also happens to be a sunny day your little one is protected from 99% of the suns rays well.
You may be worrying that baby is completely sweltering in their little cave, however this is not the case as the breathable fabric actually keeps baby cool.
The other use I've found for this amazing product is that it is pretty good on whipping wind days as well and helps to keep baby nicely cocooned inside. This is brilliant for me as the wind always seems to take the breath out of my little ones, does that happen to yours?
Of course its not waterproof, but over the last few days I've pulled it up numerous times to keep out the spitty, in your face rain we seem to be getting, almost ALWAYS on the school run - grrr! Which leads me onto yet another super use for the Snoozeshade. My older two are sooo in love with their baby sister that they practically climb into our pram with her! Now I'm all for a bit of affection but the squashing and smothering is a bit much! All hail the Snoozeshade for blocking my little darlings, acting as a sibling barrier and allowing baby to have a full nap! Finally! Hurrah!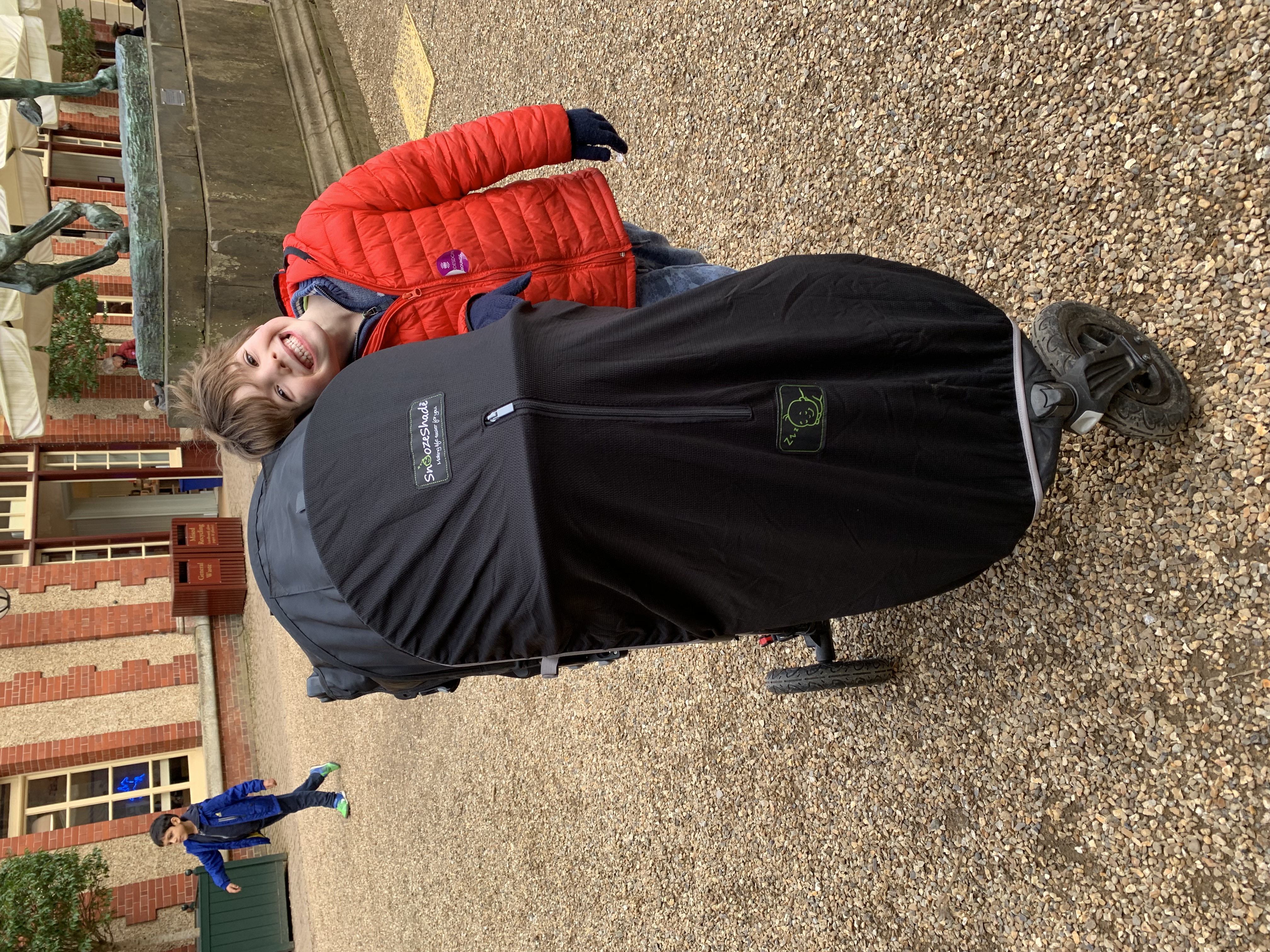 With a few colour and age variants available I would absolutely recommend you getting one of these in time for the summer months and definitely if you are going on holiday. All products are available to buy on Amazon. But as I've said this product is great for use all year round due to the protection from even the UKs harmful rays and whippey wind conditions! AND... Most brilliantly this genius item/life hack will definitely give you back some precious time to get your shizzle done (and a much needed rest) while baby naps in wonderful blacked out cosyness!
Five stars from the Wiki Mama!! 👍🏻😘
Prices from £19.99 on Amazon! Double buggy range available, as well as car seat and travel cot shades and covers.