Back in skis! Our first lesson at Snozone!
on Wed Apr 10 2019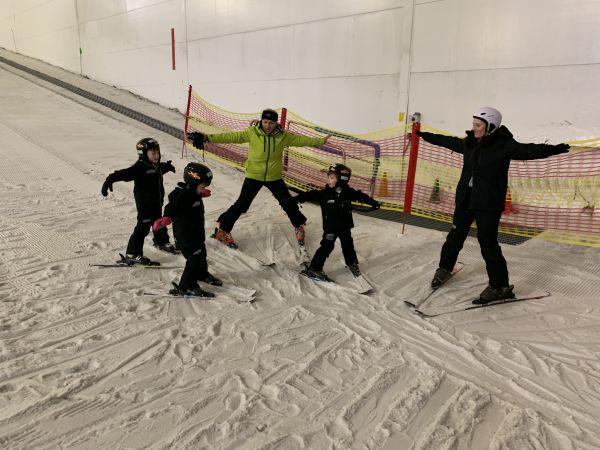 We had an amaaaaazing time on Saturday morning at Snozone at the Xscape, Milton Keynes! A REAL SNOW ski slope, this place is incredible and is as realistic a skiing and snowboarding experience as you will get for an indoor ski centre!! The "mountain" is a little steeper and bumpier on one side which makes it perfect for boarders and experienced skiers, while the other side is a bit of a shallower incline and perfect for beginners...and despite having been on the slopes many times in the past that's definitely what we all were!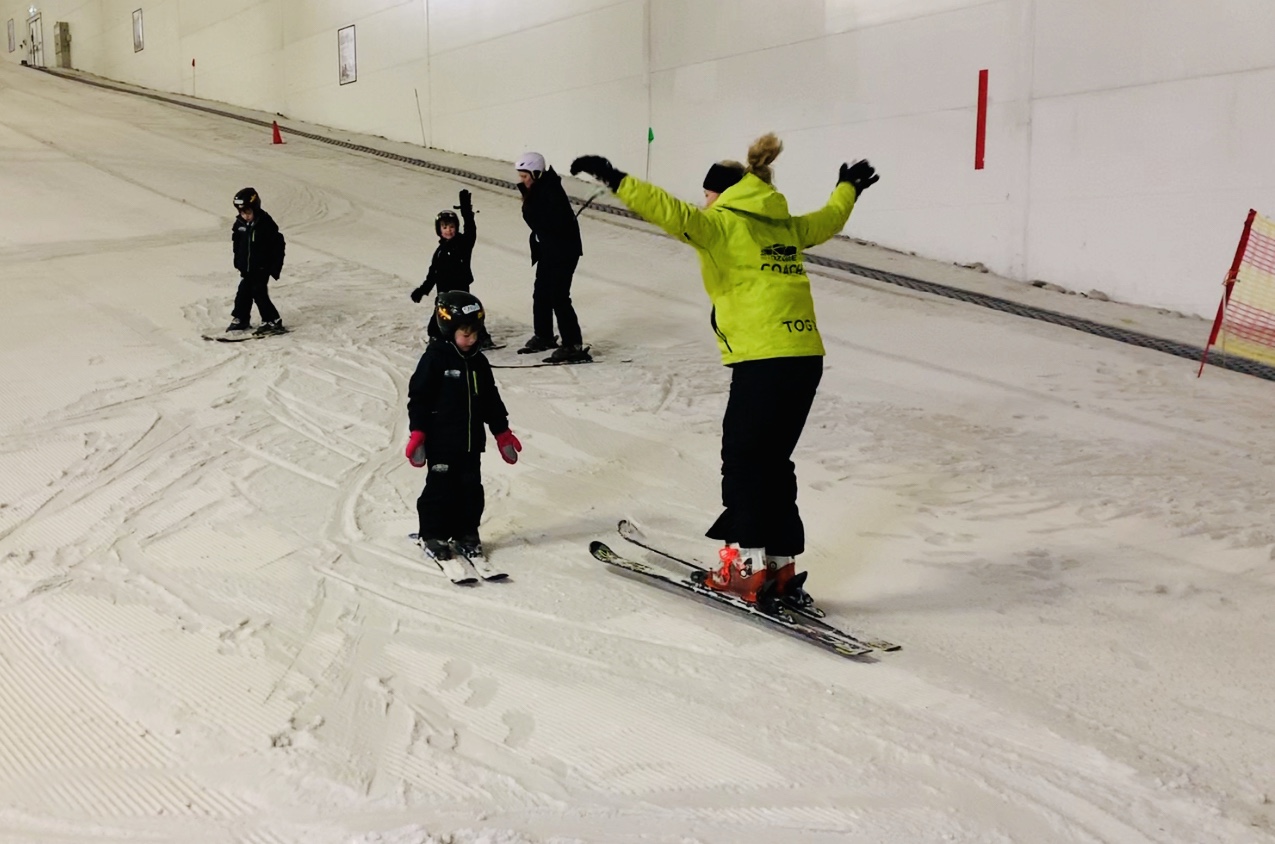 Three under fives and I had a brilliant private lesson with Camelia. We arrived bright and early at 7:30 for our 8am lesson and with good reason - it took me almost half an hour to get my boots on!! Haha. I am SO inflexible! We were kitted up by the brilliant staff, fitted with our boots and skis, all adjusted to our height and weight and with a little heaving and sucking in on my part we were all ready for the slopes.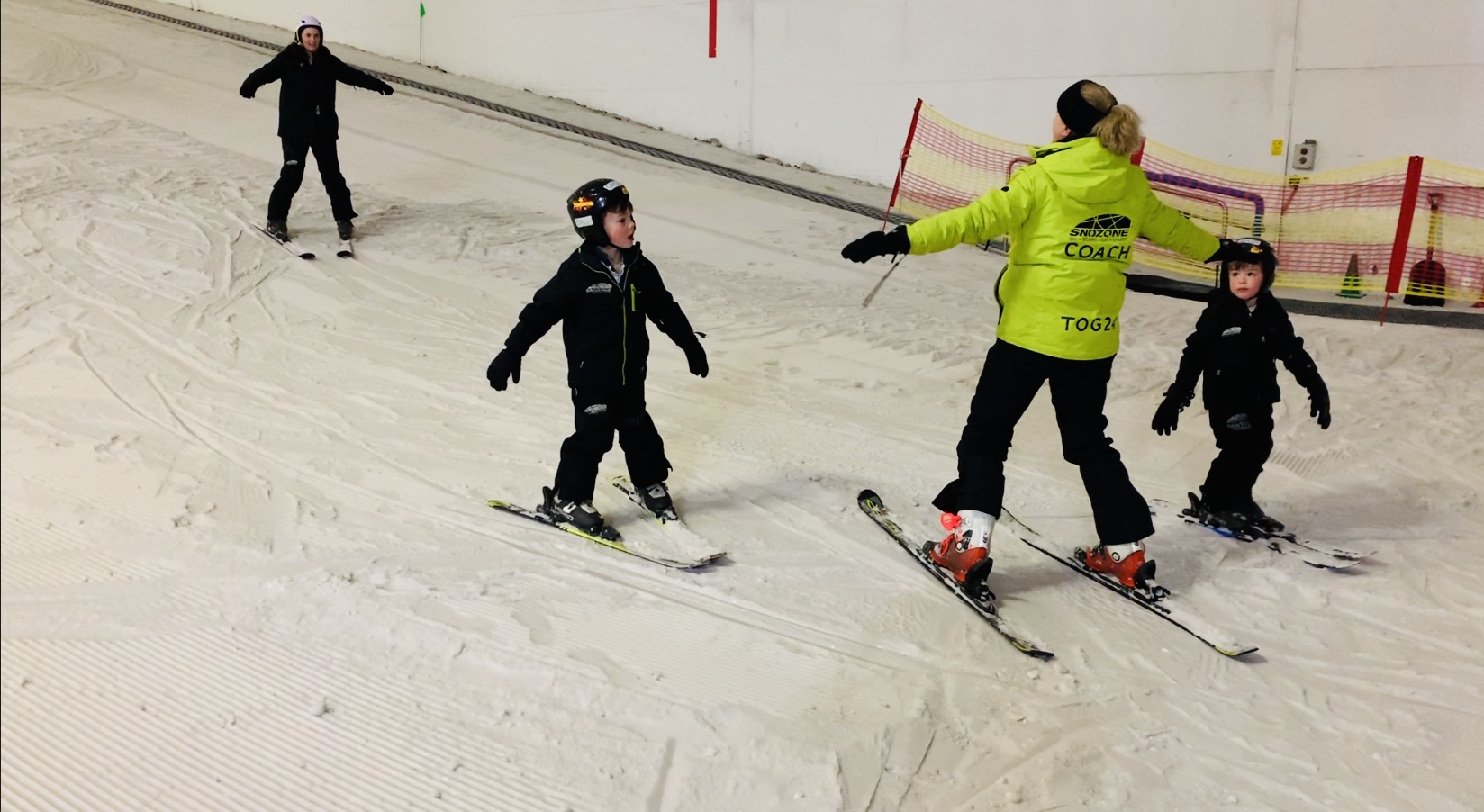 I have to be honest I was expecting the kids to find it a lot harder - Bambi on ice style - and had prepared myself for them to be whingey and hard work, but they were all actually amazing!! Camelia has the patience of a saint and the arm muscles of an elite athlete. She effortlessly pulled each one of the kids back to their feet even after the 28th crumple and didn't even show a hint of frustration when my little lad was struggling to listen and couldn't manage a snow plough for the life of him! As always Little Wiki was extremely gung ho and trying to run before he could walk, he tried to skip the snow plough going straight for parallel skiing - which meant he couldn't stop and had zero control. The key is to master the snow plough and then move on, much to his frustration.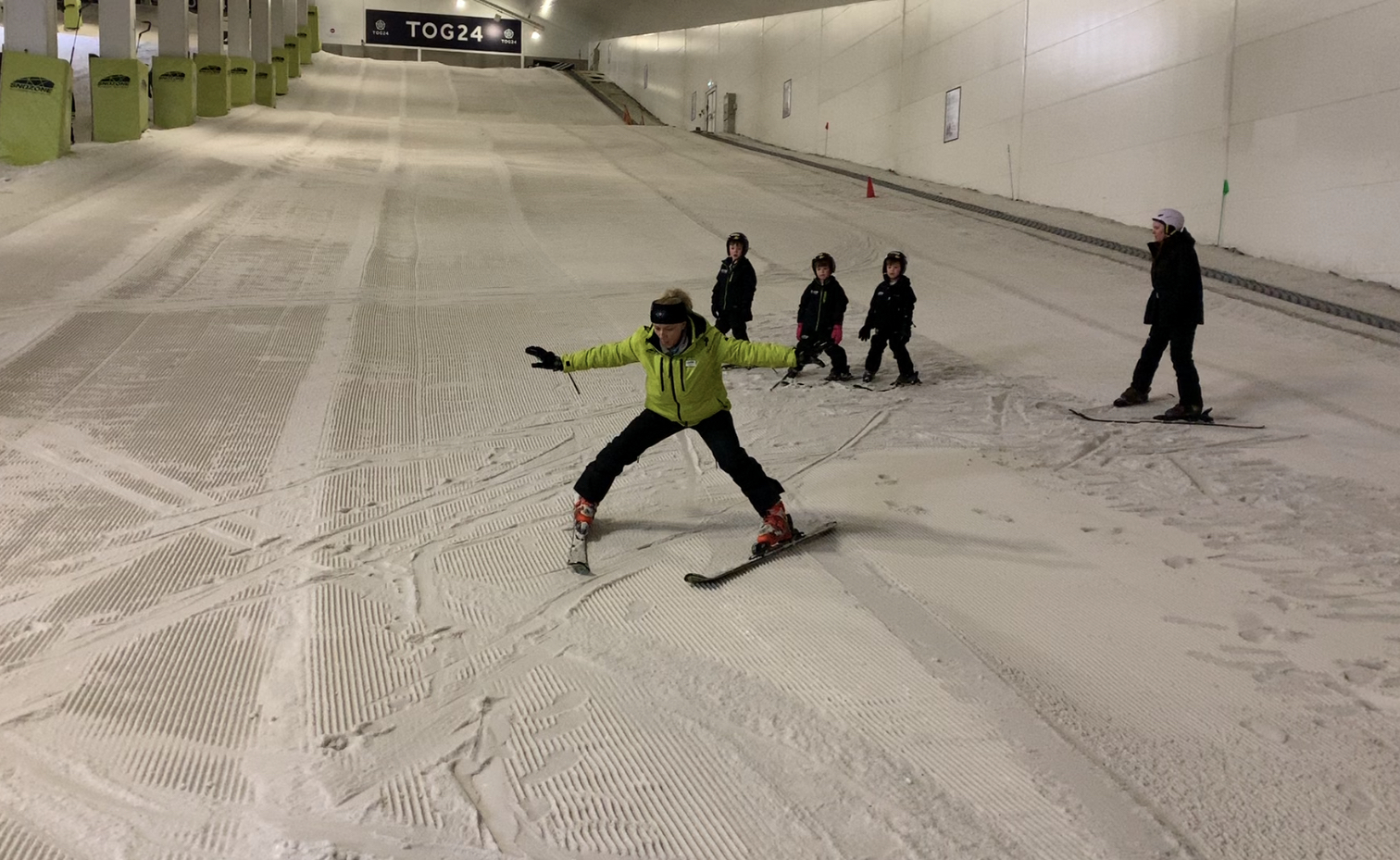 Our instructor was absolutely brilliant. Just the right balance of fun and no nonsense. She made her instructions clear and simple and had excellent control over the lesson and the little ones. We all loved every second of it. I personally had not been on a board or skis since pre kids and had no idea how I'd get on but I regained my confidence reasonably quickly and think I'd be able to get up some more speed with a few more hours on the slopes. I'm just so much less flexible post kids, and could feel my fitness being challenged through the lesson! It was clear to see that with a few more lessons the little ones would be amazing I can tell. The twins got it straight away and managed a good snow plough and they all got the hang of the lift after a few (reasonably amusing) stumbles.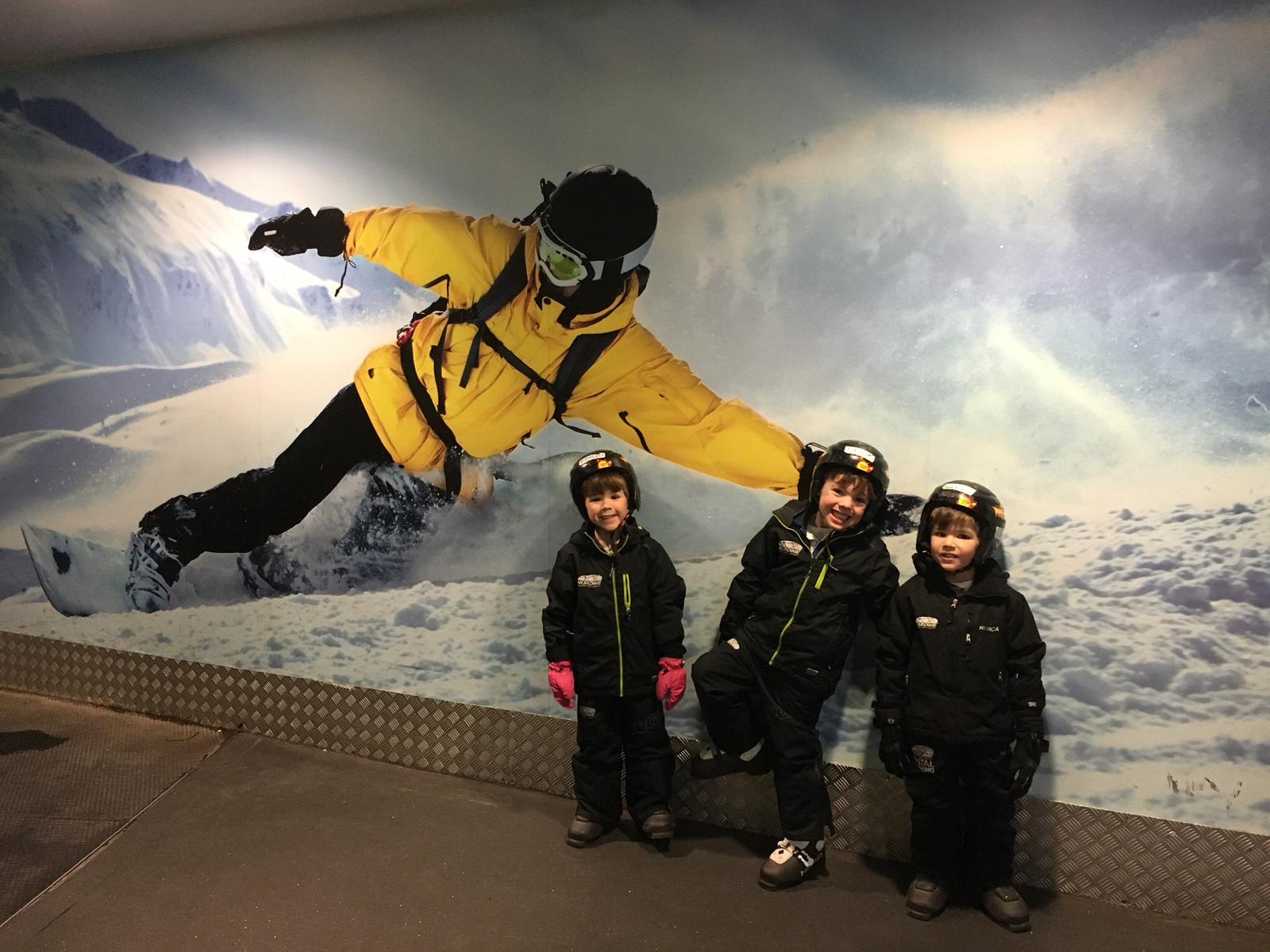 It's definitely not an inexpensive hobby, but if you can do it then it makes total sense to get the children started early. We watched a group of little ones having an Academy lesson striaght after ours and they were all flying down the slope and looked incredible - Little dots travelling down the slope at mega speed and having the time of their lives!
Snozone run a camp throughout the summer for 7- 16 year olds of all abilities. And a half day camp for 3-6 year olds. Their summer lessons are also a little cheaper than their high season and means they are good to go for the winter slopes.
You can also have a group or private lesson as adults and family lessons are available too.
Prices are quite detailed so please see all details here.
We absolutely loved our lesson and I definitely got the Ski bug and want to go back again asap! We would love to send the kids to regular sessions to get them used to it at a young age also. I know Mr Wiki and I are super excited to go boarding again also so we might try a lesson soon when his knee is better and we've saved up! If you can manage it as a weekly activity, I hugely recommend iSnozone and their amazing team. We felt very looked after from start to finish. Spectatos even had a lovely coffee and cake while they watched on from the viewing area (which also has a small soft play area for tiny ones). Skiing is soooo much more fun that the gym and provides an all over body work out in one hour, so if your membership is going to waste then do this instead!