Go Out Out This Half Term!!
Posted in Half Term on Sun Feb 17 2019
If you're after outdoor activities for your little ones this half term I am your lady. I try and get out with My nearly 2 year old toddler Daisy every day, every day that I am not working anyway. We venture out and try all the local outside places and often go on adventures much further away too. I don't think toddlers need a great deal to have a great time but do belive in getting those wellies and puddle suits on and just getting out there.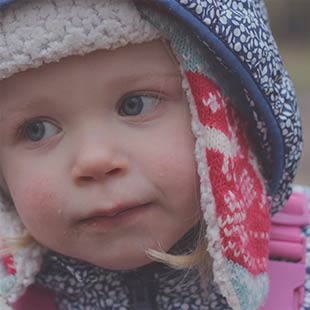 First on the list i Emberton Country Park near Olney in Milton Keynes. Use postcode MK45 5FJ. Its £2.60 to enter and park your car, there are toilet facilities and a really yummy cafe selling homemade cakes, hot food and even sugar free and vegan treats. There is a dedicated car park close to the entrance however you can pretty much park anywhere which is perfect for then your taking a picnic. Just throw down a few blankets, take some food and you have a base for the day. The kids can feed the ducks or play in one of the 3 parks. The first play area is a huge sand pit with little diggers in and next to that is a pebbled area, Daisy particularly loved collecting as many pebbles as she could and placing them on the wooded platforms. A short stroll will take you to the next park with its very own pirate ship climbing frame suitable for toddlers with a slide attached. There are baby swings a roundabout, even a little trampoline which I don't recommend jumping on if you've just had a baby! Something for the big kids is the big tube slide, the older children will enjoy climbing up to the slide and going flying out the other end. Next stop is an old fashioned metal play park, not hugely exciting however they are building something new and exciting, looks like a tunnel and slide combo. And finally, Emberton Park is the perfect place for a scavenger hunt. The are feathers, stones, leaves and twigs to find, if you're super organised take a list of items for your little ones to find, and if they're as young as Daisy, go on the hunt yourself, toddlers love touching and playing with new exciting objects.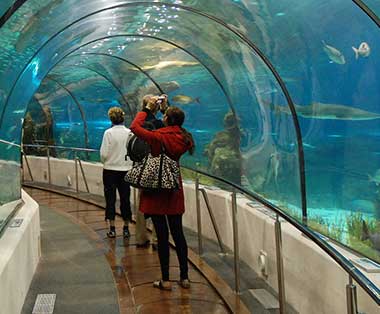 Daisy and I visite Hatton Adventure World this week and it was absolutely brilliant. Even midweek and off season we spent 3 hours there. It's just over an hour away from Milton Keynes, use postcode CV35 8XA. There is a shopping village before you enter the adventure world full of one of a kind shops and a few cafes, even a place to grab a Prosecco which I'll definitely be doing next time! Under 2s are free and during half term it's £9.95 for both adults and children if booked online. There were lots of animals, Sheep, Goats, Shetland ponies, various varieties of Pigs & baby Piglets, Donkeys, Guinea pigs and Rabbits. The reptile centre was the best one I've been to and I love all things scaly. There were at least 8 snakes, loads of different Lizards, little Turtles, Spiders, I don't even know what they all were but it was pretty cool. We managed to get up close and personal with a lizard during one of the shows. There was a JCB track with mini tractors and diggers from little toddlers like Daisy to older children. A large sandpit with wooden digger climbing frames and next to the duck pond there was a park with swings and tunnels. A huge falconry area including large Owls and Kestrels. They have outside games such as dinosaur bowling, large chess board and snakes and ladders. They even have fair rides. Daisy was petrified off the little teacup ride we went on! The list goes on so maybe go check it out for yourselves and let me know what you think.
Thrift Farm is one to visit, not only for the animals but the staff are real treasures too. The Farm offers work based support to clients with learning disabilities and mental health issues who work all across the farm. Thrift Farm may be closing down soon and so it's important to support such a wonderful place and the cafe is bloody brilliant too, they sell some yummy homemade treats. Its such great value for money too, only £5 entry , children £2.50 and under 2s are free. Tuesday 19th February children can join in on a teddy bears picnic, take your bear and they will get in for £1. Our favourite were the Goats which we fed by hand and the giant rabbits. There are plenty of outside seating, an area full of bouncy cows and a cute indoor play area with books, chalk board and old school games. Use postcode MK17 0EQ, the farm is close to both Buckingham and Milton Keynes.
Stanton Low Park is our absolute favourite park. When you're there you don't realise you're in the middle of a housing estate. It's looked after by the Parks Trust and its brilliant for both walking, exploring and to play in the park. All of the park equipment is wooden which I think is brilliant for toddlers. There is so much to at this park, baby swings, a wooden tractor to sit in and spin the steering wheel, we all know kids love to do that and 3 wooden play huts, Daisy loves to play in these especially walking up and down the ramp into them. There is a tunnel for your little ones to walk through and wooden posts to climb over. There are a few slides but as I've learnt you'll need someone at the other end to catch your toddler as I know fist hand your kids are going to fly off the end if you are not careful. Stanton low park also has a BMX track and zip line for bigger kids or even adults! If you walk through the park and over the canal bridge you can do a nice walk to St Peters Church ruins where we have also spotted some rather friendly cows can which happen to have the same hair colour as me! There are no toilet facilities at this park and parking is a little stroll way. Postcode is MK14 6FS.
Please check out my Instagram page The Outdoors Mum which I try and update daily.
For even more ideas where ever you may live check out Wiki Places for Kids, simply add your postcode, childs age, what kind of activity you fancy and away you go!