Our WIKI'D Visit to Drusilla's Park in East Sussex
on Thu Aug 15 2019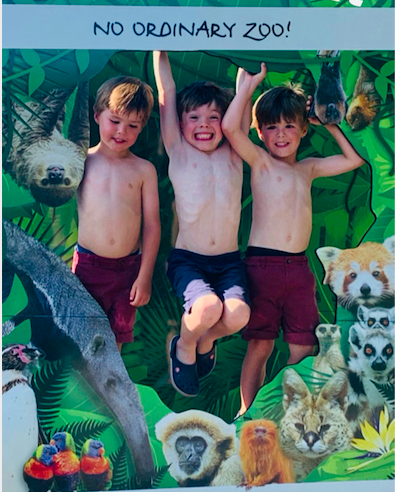 We returned to one of my favourite childhood days out last week. Ten minutes from #thewikinana's house is the amazing Drusillas! If you've not heard of them, they are a family business based in Alfriston East Sussex, half zoo, half theme park and adventure playground. And it's brilliant!! What I love is that although it's grown incredibly since I was little, it's retained all of its charm and still seems quaint. That said, they have a huge variety of animals, from camels, to beavers, red pandas and anteaters. And loads loads more!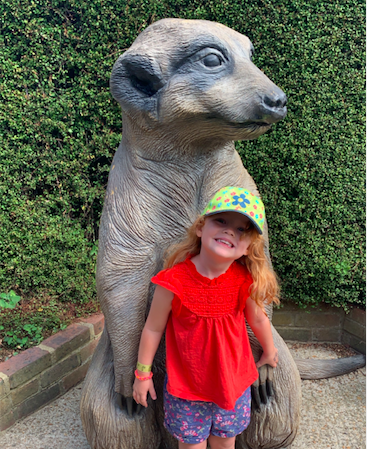 The monkey enclosures are fabulous, with a huge variety to meet. You can even get right up close to the Lemurs (but no touching!!) who jump around and follow you around their pen. The zoo is beautifully clean, and its clear the animals are very well cared for.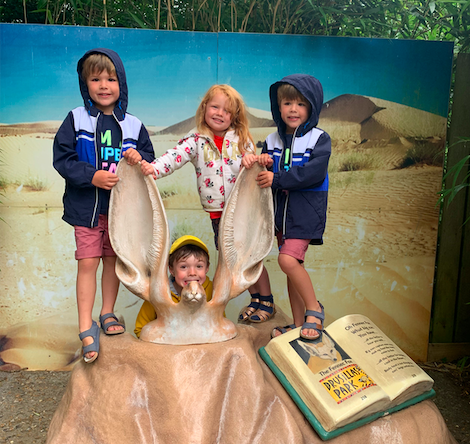 The whole place is fascinating. Not only does it twist and turn so you feel like you're going ever deeper in to the animal kingdom, but at every turn there is an opportunity for the kids to get hands on with an activity. At the start you can grab them a little challenge book full of facts and puzzles and a square to stamp each time they spot one of the creatures. There are sensory elements all over the zoo with giant books, things to open and lift, animals hidden in sand, poles to climb... and tunnels to clamber through to reach a dome that sits right in the centre of the Meercats! This is all before you've seen the reptiles, the birds, the large cats, the owls...the cute, but stinky, bats...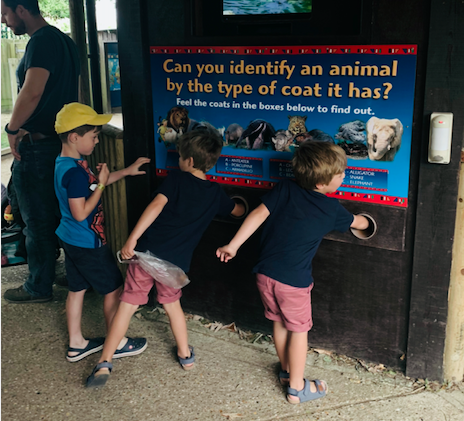 And then... just in time, when their concentration is dwindling, you reach an Epic adventure playground, well two actually! They have split the playgrounds to suit younger and older children, although the small section has a zip wire that every kid loves! Our lot could have been hours in the playground but we only had a day so I was a bit insistent we move on. But we still had an hour to eat our picnic, climb the numerous frames and career down the twisty slides like loonies.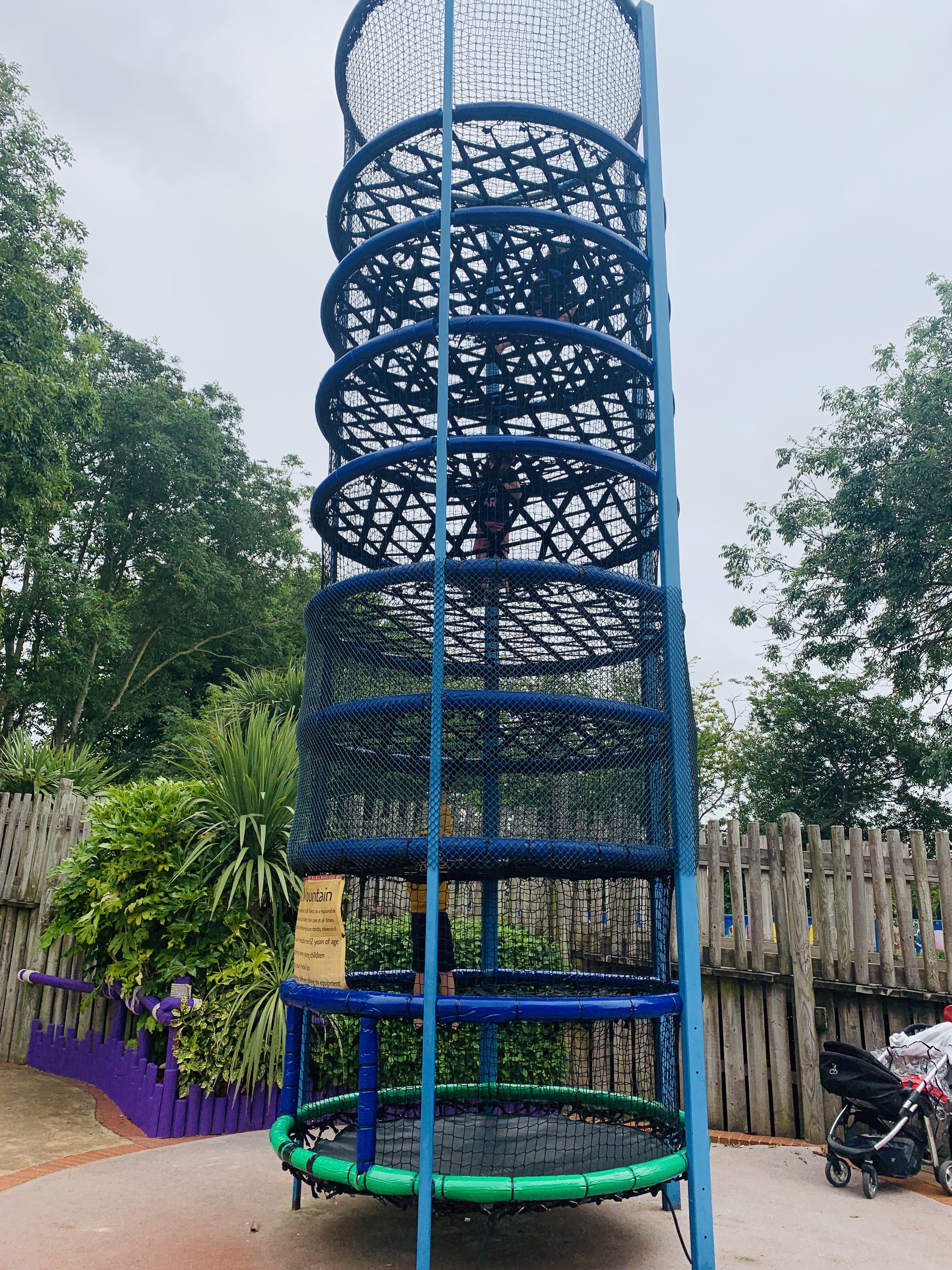 They LOVED IT, so much that I did have to do a short search for my three year old a couple of times. It was super busy last week but it was the height of the holidays and one of the best days for weather so Drusillas was obviously going to attract a big crowd. And no less so due to the AMAZING splash park that also sits in the playground area.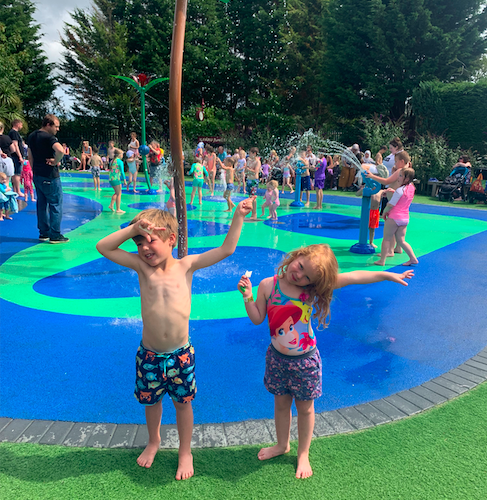 My only watch out for mums with multiples is that the splash park is not contained within a gapless fence so you do have to be eyes on at all times. I found one of mine wandering around in her swimsuit without a care in the world in the main playground after having been told not to leave the splash park under any circumstances. Good job she listens to my very word!! 😳😤
Ooh the other thing is that on a hot day you might want to take something to give the little ones some shade. My friend and I both have 9 month olds and we managed to find some shade under the walkway which was great but did restrict our view a little. Anyway, make sure you have all your swim wear/towels/sun cream/sunshades/hats etc as your little ones will be gutted to miss out on the splash park once they see it.
Gutted that is, until they see the RIDES!!!!!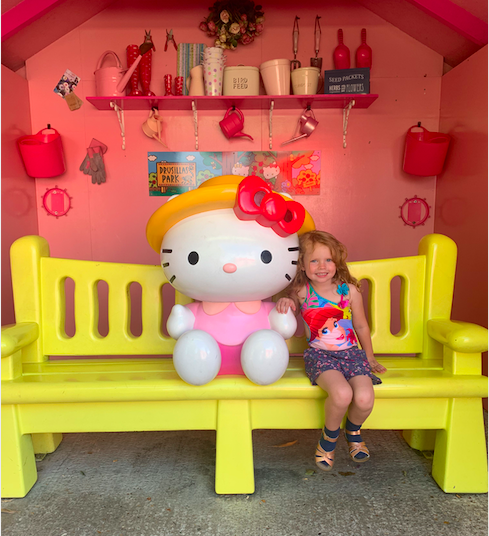 When you think Drusillas can't get any better, they hit you with a whole new amazing area of the Park full of rides suitable to all kids over 90cm - and a Maze!!! Their Hello Kitty Land has three rides, a jumping frog, Hello Kitty driving ride and spinning tea cups. With Hippo and Cheetah rides on the other side and finally a beautiful Rainforest Carousel which is their newest attraction.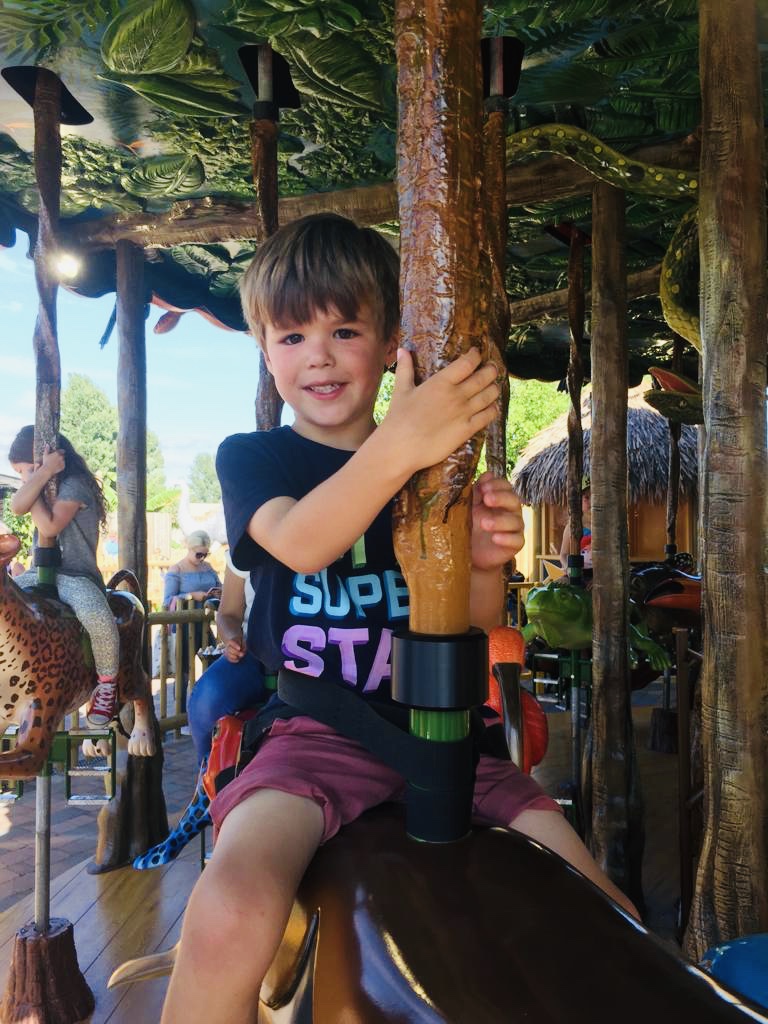 The longest we queued for any of them was about 5 minutes and that was on an exceptionally busy day. Although we waited until the end of the day at around 4:30 when I think a few people had gone home or the majority stayed in the splash park.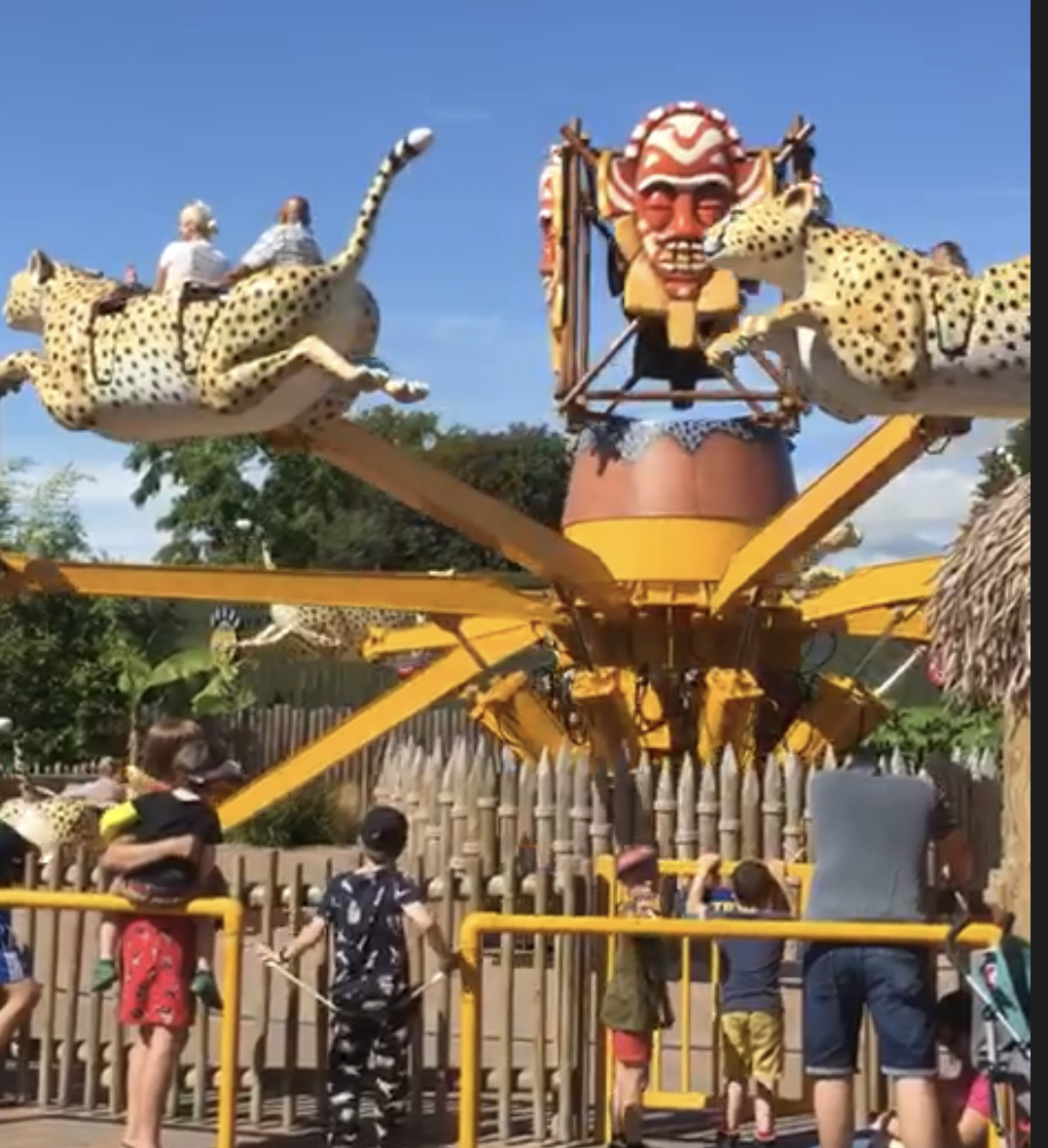 Sadly we ran out of time for a few things... the indoor soft play adjoining the cafe which looks amazing fun, the planning for gold, the rock climbing, face painting, the Hey Dougie meet and greet, and probably a lot more. And to be honest I don't think you can fit it all into one day, which is why it makes total sense to get a season pass as you would get such good use of it, especially as a local like my friend. We did however manage the inflatable drop slide which was hilarious. Tilda has a love hate thing with these slides. She takes about half an hour to get off the top ledge the first time. Then a further half hour to get her off the slide altogether!
There's plenty of picnic space, a restaurant for snacks and refreshments and a few kiosks for drinks and ice creams in the playground area.
Drusilla's run special events and character visits throughout the year so its worth checking if you're flexible on dates.
Prices are competitive with other huge attractions. However the value for money is without a doubt. Get there early and stay late is my advice. You'll want every moment you can get once you've arrived.
Final point from me... we took a festival trolley and a pram given our party of 5 (lugging about swim wear, changes of clothes, copious amounts of water, packed lunches, baby bags, an actual baby, and god knows what else). We found it priceless having them both, however, the zoo section does have narrow corridors and when you arrive the amount of people in that space makes movement a bit awkward. It's not too bad though and once you're through the first section you're in the clear!
Drusillas Park is Epic! I loved it just as much last week as I did as a child, and my tribe had a blast. Thank you so much for having us along!
The Park is open 10 - 6PM in the Summer. Find venue details on the link below.
https://www.wikiplacesforkids.com/venue/drusillas-park
https://www.drusillas.co.uk/events
Check out the latest ride at: https://www.drusillas.co.uk/rides/rainforest-carousel