Top 10 things to do in Essex with kids
on Mon Jul 12 2021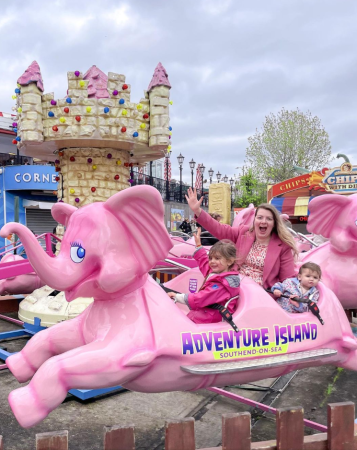 Table of Contents:
1. Southend on Sea & Adventure Island
As "The Southend Mummy", how can I not recommend Southend as the best place in
Essex for a family day out? We have so many great attractions here - Mini golf, the amusements, the longest pier in the UK, Sealife adventure, Rossi's ice cream, a cat cafe and best of all - Adventure Island
We love a day out at Adventure Island and we go almost every week. There are loads of rides for the youngest children & once over 1m there are so many more rides they can go on! What's more children pay but then they get a free adult to accompany them.
If the busy seafront doesn't appeal, there are quieter beaches in Thorpe Bay, Shoeburyness & Chalkwell that are fantastic to enjoy the sea as a family.
2. Audley End Miniature Railway
One of the first places we visited when we moved here was Audley End Miniature Railway for a Summer festival and it was a truly magical day out. The circular railway provides a perimeter to an amazing new play area, cafe and craft tables and a you can walk a gorgeous fairy trail through the woods. The kids love the theatre and excitement of the whole experience. They have events throughout the year which are great for families too. We love it here!
I love @rhshydehall for a day out with the family. It's so peaceful with acres of gardens for the children to roam about and enjoy. The gardens are beautiful and varied - some of my favourite areas include a rose garden, kitchen gardens, desert gardens.
There's not so much specifically aimed at families but there is a lovely playground in a wooded area. I love the cafe where my favourite is the savoury afternoon tea! Yum!
4. Marsh Farm
We always have the best day out at @marsh_farm
There are so many themed days which we always really enjoy! From Easter celebrations to the Toddler Festival & the best Christmas experience. Every celebration has the best decorations and theming.
The fixed attractions include mini golf, two huge playgrounds, a play town, inflatable slides, bouncy pillow and fairground rides -all included in the entry price.
And of course there are lots of animals to look at and feed - goats, donkeys, llamas, ferrets and pigs to name just a few!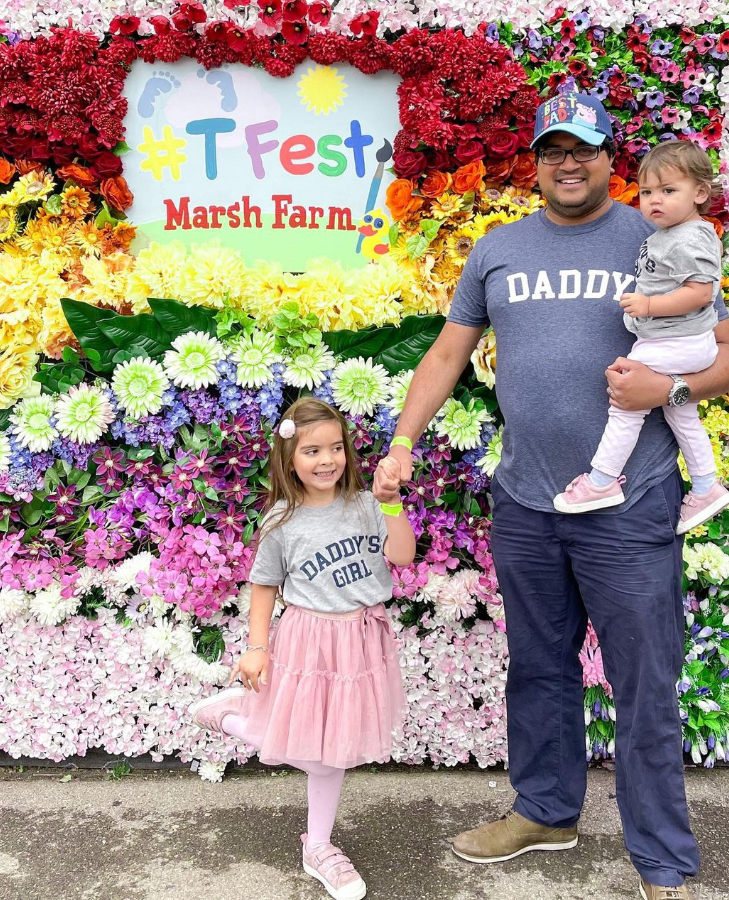 5. Walton on the Naze
We recently had a wonderful family day out at Walton-on-the-Naze and it's absolutely one of my favourite places to go! With rows of cute beach huts, a super sandy beach & a pier with attractions, it's the perfect place to enjoy a sunny day in Essex.
6. Canvey Island Seafront
A recent find was Leisure Island at Canvey Island.
At only £5 per child for unlimited rides, it's absolutely brilliant value for under 5s. They can ride the little rides as many times as they like and the trampolines are also included.
Also on the seafront are lots of little kiosks for ice cream and snacks as well as a couple of restaurants.
7. Colchester Zoo.
We are so lucky to live locally to Colchester Zoo. The zoo is fantastic! The highlight is of course the elephants, which for an extra £20 per family you can feed. You can also feed the giraffes for the same fee.The girls' favourite part of the zoo is the little train, which is included in the entrance fee. There are so many animals to see including the penguins, parrots, zebras and so much more! There is a petting zoo and also two large playgrounds.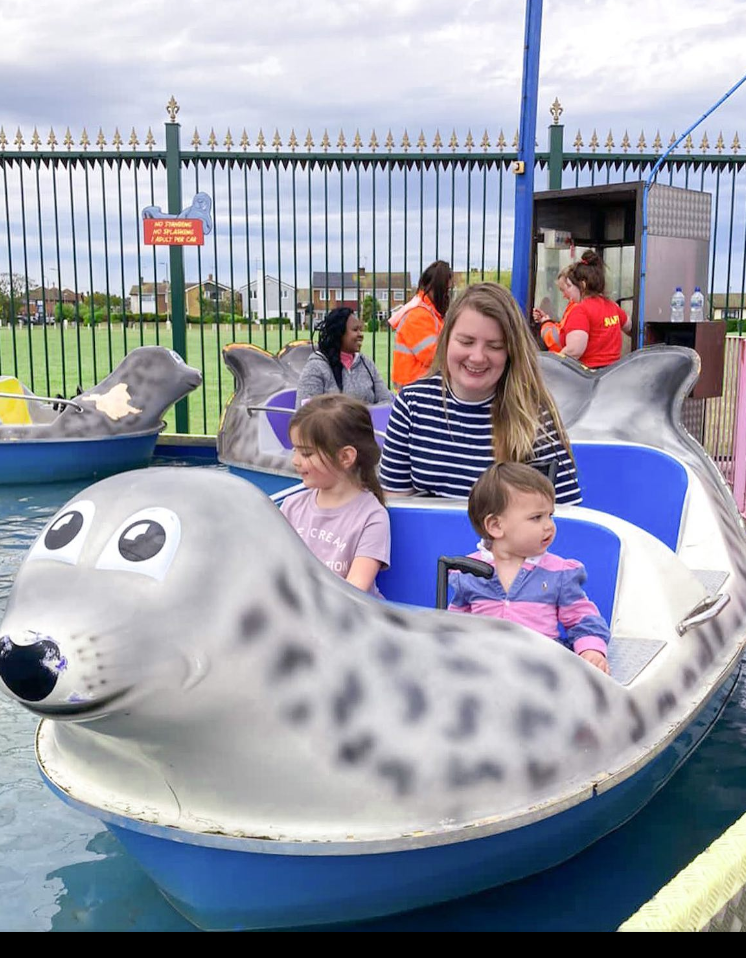 8. Essex Wildlife Trust Hanningfield Reservoir
The Wind in the Willows trail at Hanningfield Reservoir is a brilliant place to go to spend a couple of hours letting the children run off some steam.They absolutely love spotting the animal statues and the path is short enough for little legs and the path is safe so that they can't run off.
The facilities are great with toilets, a cafe and a small souvenir shop.
If you're feeling adventurous there are also hides on the reservoir where you can see wild birds if your children are quiet enough!
9. Leigh on sea
The first place I ever visited in South Essex! Old Leigh is such a charming place with its boat sheds, seaside pubs, tea rooms and quaint shops. There is even a small stretch of sandy(ish) beaches.
Take the bus into the small town to enjoy a mix of designer boutiques and charity shops where you can find some amazing bargains. There are also a number of cafes and restaurants including my favourite Lemon Witch Pancakes. There is a cute play area for children next to the library.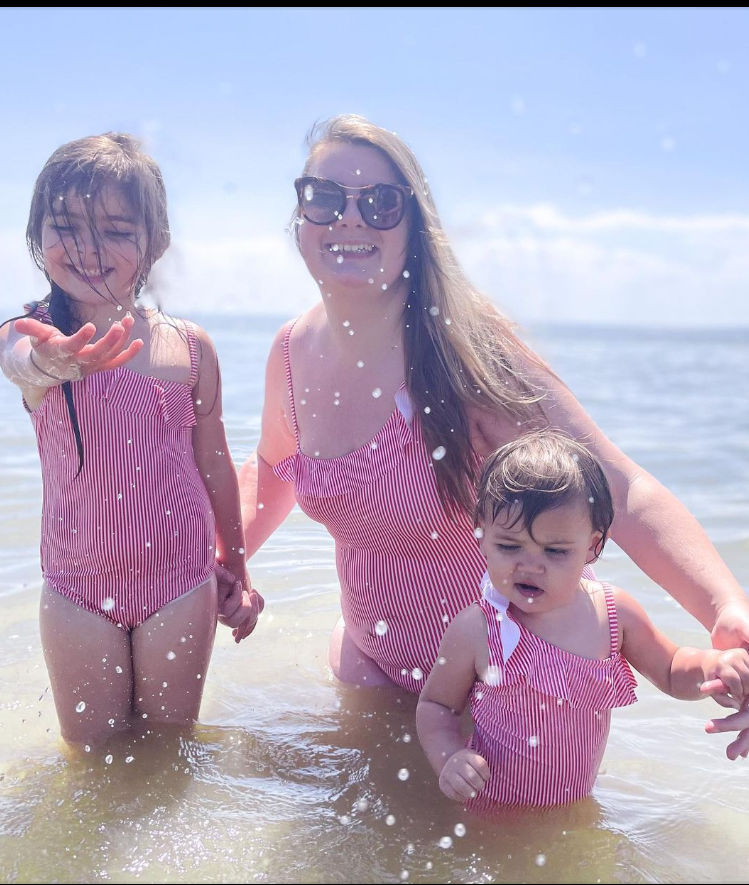 Hopefield Animal Sanctuary was a really memorable place for us thanks to the rare animals we saw
Including so many tanukis and raccoons. There's also reindeer, llamas, pigs, horses, Shetland ponies and so many more rescued animals.
Also very memorable was the inexpensive vegan restaurant where I had vegan brunch with an oak milk latte and enjoyed it despite a lack of meat!
10. Woodstock Farm
Woodstock farm is my best kept secret of days out in Essex. It's a private working farm with fields of goats and reindeer but hosts pony rides and "Farmer for a Day".
When we went for a pony ride, Teddy had the most fun riding, petting the pony and decorating it with bows, meeting the lambs and goats. The farm is just so beautiful and charming and the owners so welcoming.
Facilities include portaloos and picnic tables if you bring your own lunch!