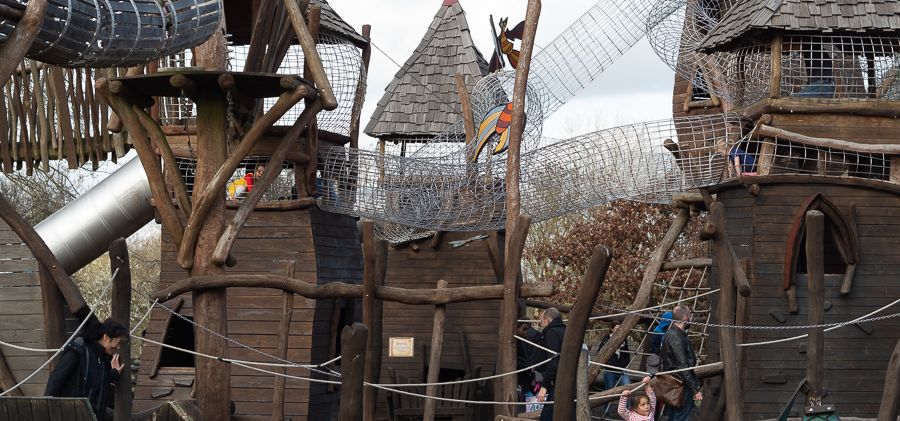 Hobbledown Adventure Farm Park and Zoo
Hobbledown Adventure Farm Park and Zoo
Open today from 0930 until 0530
Hobbledown is AMAZING!! A bit like a fantasy farm! In Epsom, it is the perfect place for families with children of all ages! Often it's tricky to find a place to entertain tweens and toddlers but if this is your family – then Hobbledown has something to entertain everyone. It's an adventure park meets Harry Potter and the magical, mystical element will certainly capture the minds of older children.
See our full WIKI REVIEW here!!
Recommended by Jemma @Thimbleandtwig with children ages various - Mon Mar 11 2019
Activity Type
Open farms, safari parks and zoos
Parks, walks and outdoor fun
Outdoor activities
Indoor activities
Softplay
Details
Address:

Horton Lane Epsom Surrey England United Kingdom KT19 8PT

Contact:

01372 848990

Adult price:

£8.95

Child price:

£10.5

Infant price:

£

Other price:

Prices are peak, and seasonal! So see online for all off peak prices and book online for a discount! Under 2s Free

Website:
Facilities
Suitable for twins/multiples
Pram/Wheelchair accessible
Has a childrens menu
Baby changing available
Opening Hours
Monday

0930 - 0530

Tuesday

0930 - 0530

Wednesday

0930 - 0530

Thursday

0930 - 0530

Friday

0930 - 0530

Saturday

0900 - 0600

Sunday

0900 - 0600
Reviews
There are 2 reviews for "Hobbledown Adventure Farm Park and Zoo"
Recommended by Beccy lancaster with children ages 3 and 8 and 11 and 11 and 13 on Sun Mar 01 2020
We visited with some friends as this was the "half way point" for both us (both had a 2.5 hour drive) An absolutely amazing day out! This place is magical! The day we visited was following a few days of torrential rain so the place was pretty soggy but dressed the kids in waterproofs and I think it all just added to the experience! The outside play areas are awesome! The inside play area is the best we've ever been to! The staff we came across were pleasant and knowledgeable. We took our own food but the restaurant did seem to have a good selection of food avaliable. We will definitely be visiting again!
Recommended by Sarah Holmes with children age 1 on Tue Jun 04 2019
We love the fact that there's lots of space so even when it's busy there's room for everyone to play. There are lots of different things to do at Hobbledown from playing in the sand and jumping on the giant pillows to visiting the animals and tearing around the soft play. The new pygmy goat walkthrough was a big hit on our most recent visit.