Our family adventure in London Bridge
on Thu Feb 13 2020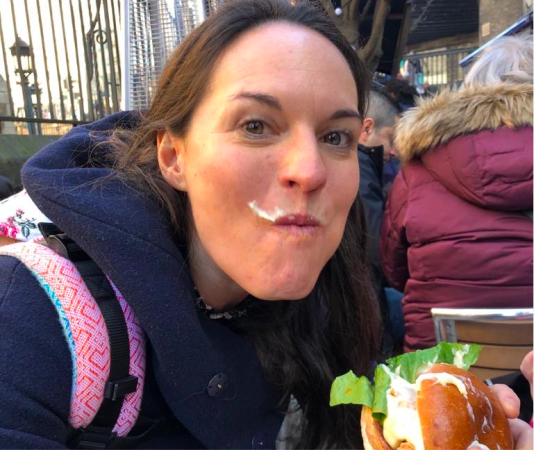 A few days ago we were given an amazing opportunity to explore the London Bridge area of London to see what amazing sites, hidden gems, hotels near the shard and family fun we could discover. Our spending money was gifted by Hotels.com but all of the views in the blog are my own.
We had already planned to visit the incredible Tower of London to take part in their Knight School, which is literally over the river so this was a perfect opportunity to make a full day of it. The Tower of London is obviously a fabulous attraction in itself for adults and budding historians but even the tiny ones can get immersed in the interactive exhibitions, marvel at the coats of Armour, and be wowed by the crown jewels. The Tower sits within perfect walking distance of everything LOndon Bridge has to offer. Tower bridge itself is just an incredible site and if you're lucky enough to time it right, you might even see it open up to allow ships to pass through.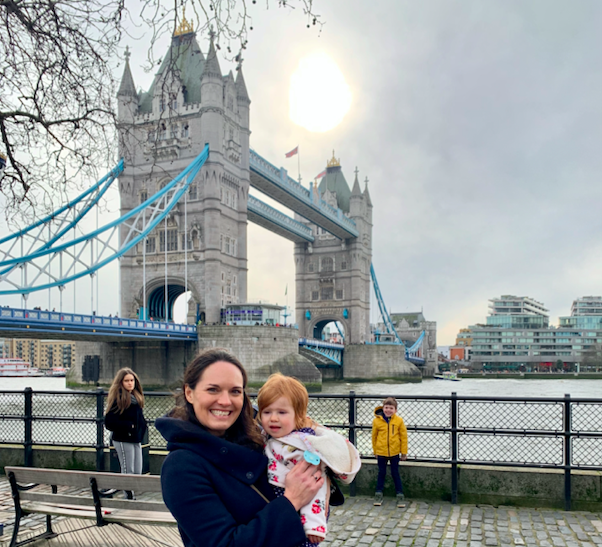 The walk across Tower Bridge and then down the Thames towward London Bridge is fabulous. On a good weather day you could stop and stand for ages, peering over the wall, watching the boats and the people, taking in the abundance of culture and activity. Outside the bizarely shaped City Hall you'll find street performers and a green space to picnic and a chance to let the kids run.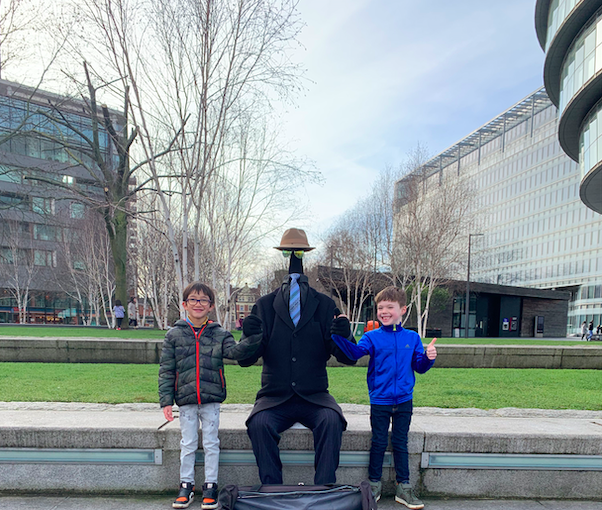 Only a minute or so futher on you might catch an event taking place at the Scoop in More London, an open air amphitheatre hosting some incredible performances, and its completely FREE!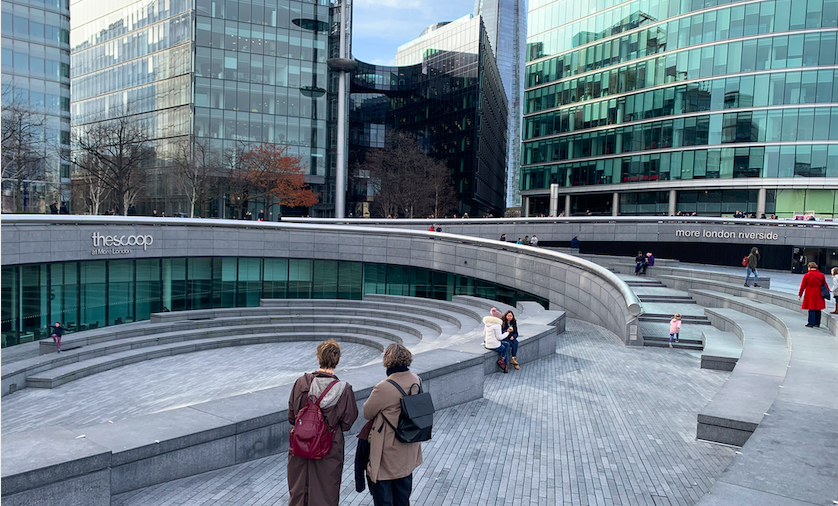 On your walk there is no way you can miss the majestic and imposing presence of HMS Belfast, moored in the Thames, this Second World War Royal Navy warship is now part of the Imperial War Museum and could be an entire day out in its own right.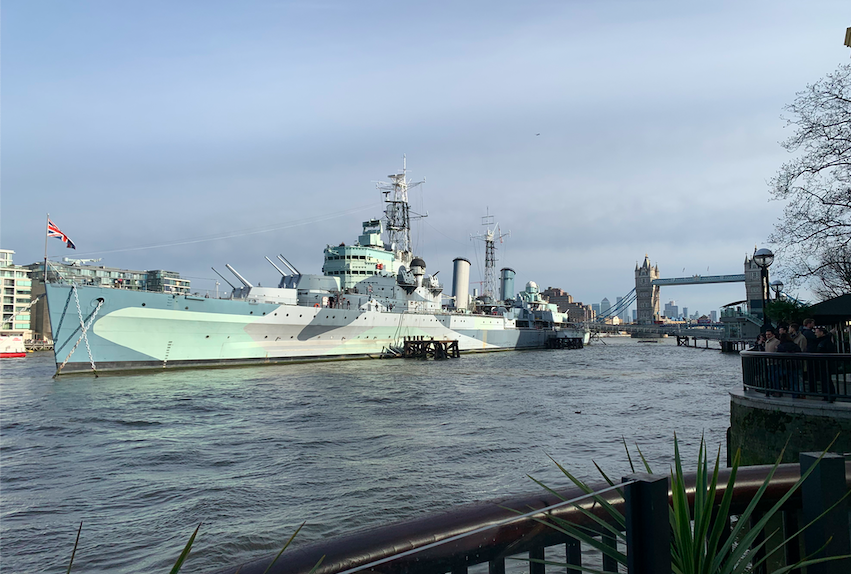 Continue a little futher down the Thames path and you'll meet London Bridge, the most well known bridge in London when it comes to nursery rhymns but very modest, almost missable, in appearance.
But behind the bridge is a hive of activity! This is one of my favourite parts of London, Borough Market. A food market unlike anything else I've seen. A huge winding burrow, under the main train line, winding in this direction. To the left and right you will find every world cuisine you can think of, from the famous cheese toastie to dim sum to Italian to Chinese to paella to waffles and ice cream made from goats milk and everything in between.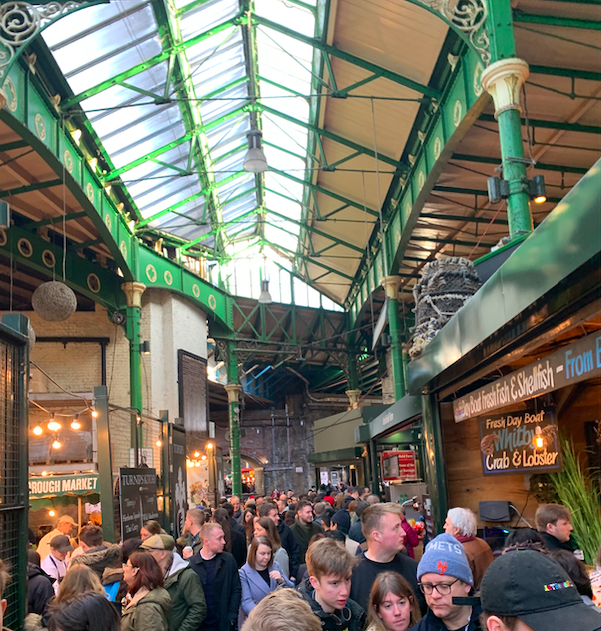 We visited on a Saturday at 1pm which obviously is the busiest time of the week. But the busy hustle and bustle of it just adds to the experience. The crowding is not for everyone, but it makes for an incredible atmosphere. Every vendor is open and busy and practically juggling 20 orders through every minute.
My advice is to get there beofre you're starving, walk around the whole thing, then head back to the one you most fancy. Find yourself a tiny corner to sit in, grab a whole load of napkins and lose all inhibitions. I held my giant pulled pork burger in both hands and went for it face first. Even better, we grabbed a glass of wine and sat for a while soaking it all in for as long as we could (read for as long as the kids would let us!).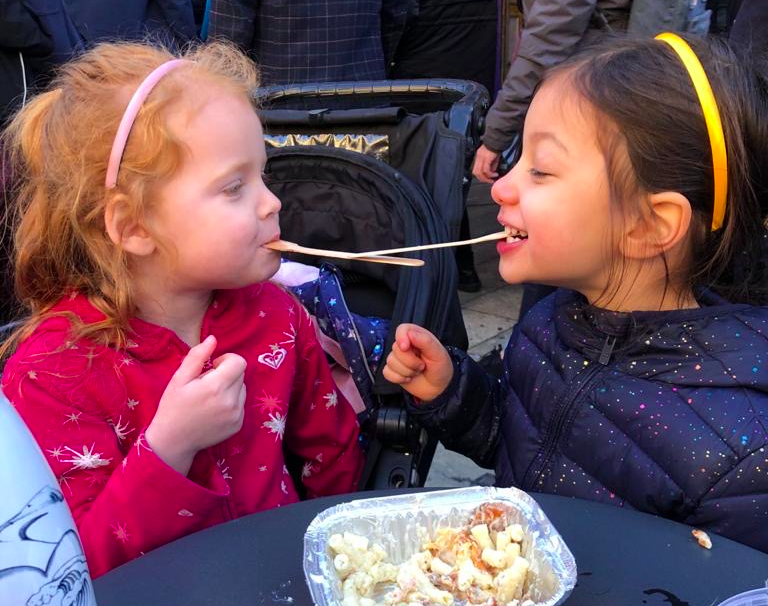 If you can tear yourself away from Borough Market, a short walk around the corner is the Vinegar Yard. This is an effortlessly cool hangout destination that although permanent appears to be almost pop-up. Its a vintage market surrounded with street food, bars and cafés.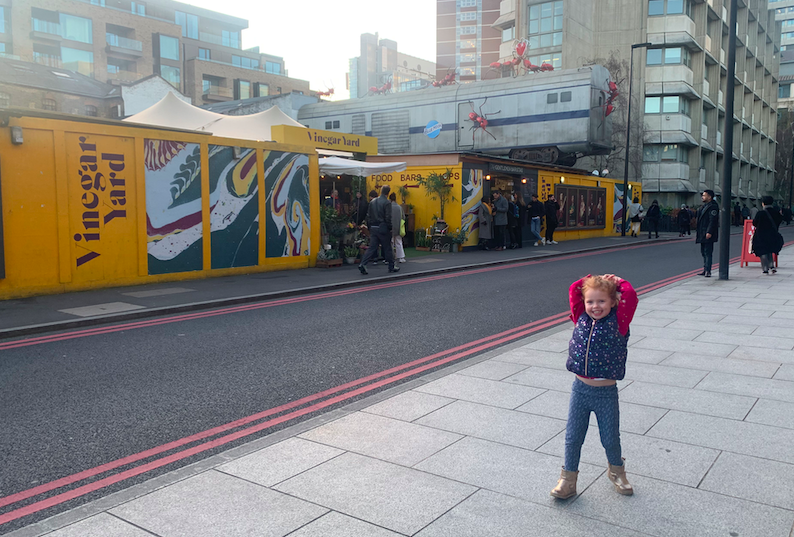 You'll find amazing artwork, vintage clothing and jewellery from the 1920s, record shops, furniture and all sorts.Although the Vinegar Yard is obviously a huge attraction for tourists this appears to be somewhere where locals meet up and spend the day catching up.
The next road long from the vineyard is Bermondsey Street which seems to be the coolest place on Earth.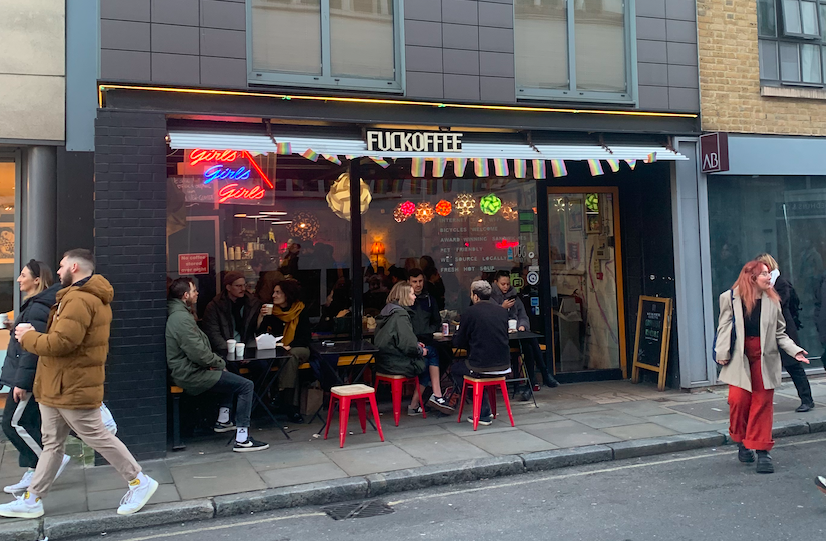 A lovely street with old buildings in all different colours sat between some of the cities most popular cafés, restaurants and bars London has to offer. You'll find a meeting of quirky old pubs and cutting edge restaurants and world cuisine all cloaked in what feels like a very family atmosphere.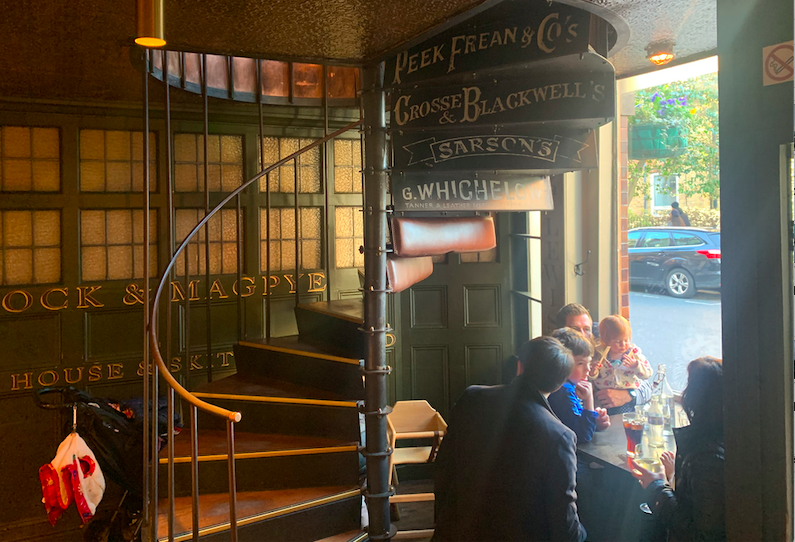 The pubs are packed and lively and some of them are known to be the best in London! We went to the Woolpack which was showing rugby on the telly, had a fab atomosphere and a cosy little cubby hole under the spiral stair case that was just perfect for our little group and kept us out the way of the Saturday revellers.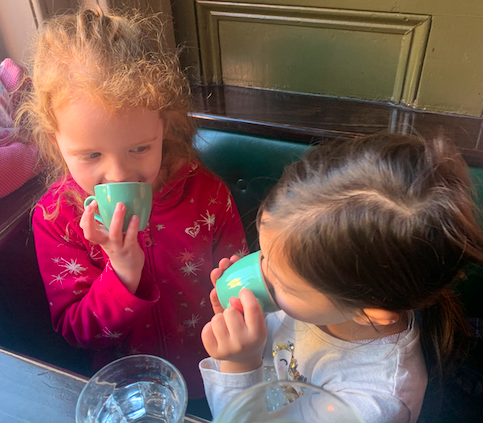 At the end of the high street you'll find Pizarro, a popular Italian with a window from the kitchen facing on the main street. ou can stand here and watch as their chef makes pasta and pasta creations from scratch. The kids (and the adults) were mesmerised. Finally at the end of the high street and over the road, you'll find yourseld in Bermondsey Square. A huge space that the kids can run around in when empty, that in the summer is bustling with families eating, drinking, picnicing, enjoying live music and soaking up the sun.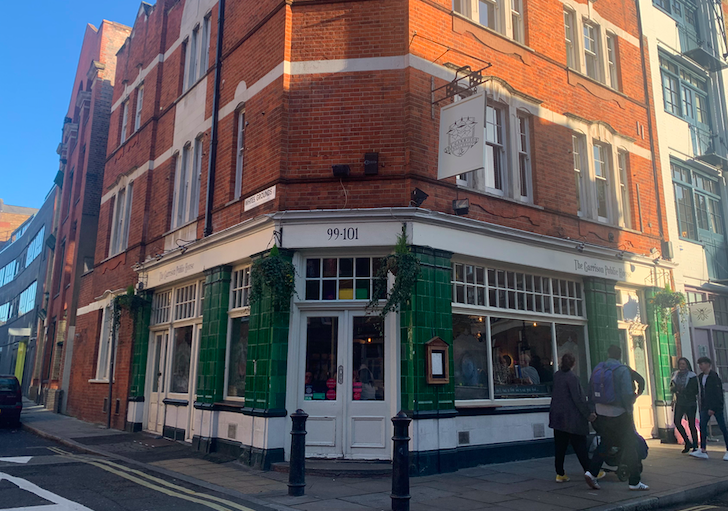 Even though we barely had a second to look up while taking in all the sites, we found that we were in the shadow of the incredible Shard, which not only is majestic and iconic in its own right but is also host to some of Londons most incredble restaurants and it's unpralleled view of the London skyline.
Last but not least is the beautiful London Bridge Station. It's been completely renovated in the last few years and is practicallt a shopping destination in its own right. It is beautiful and clean, has amazing places to eat, drink and shop and stunning architecture, espcailly under the arches which have maintained almost all of their old structure while blending semalessly with the new expansion.It's hard to imagine how such a huge station even fits into the small winding roads of the London Bridge area but it does somwhow.
The day involved a lot of walking for little legs (and I'd probably say older kids would enjoy it more) but our little gang loved being in London and experiencing the food, sights, smells and the overall buzz of being in the city. I felt like I was on a European city break and had no idea there was so much to see in this one small area. It felt so much more enriching than just popping in to see an attraction and going straight home again.
I'll need to revisit another 50 times to make the most of all of the new places we found. Loved it!