The top 13 of family days out in Yorkshire
on Wed Jul 21 2021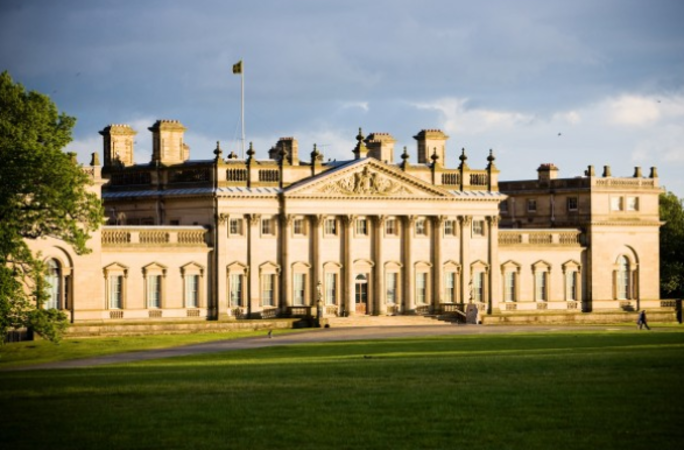 This park is plenty big enough for a full day out, you can walk as far or as little as you choose but this is a great place for energetic kids to explore! The sculptures are on another scale and even the smallest art critics will be impressed!
Yorkshire Wildlife Park
The park has recently been extended and a new entrance created with new facilities and a themed restaurant! This is a wildlife park you walk round, you even walk through some enclosures such as the lemurs and wallabies! There is a great variety of animals from polar bears to anteaters and the new sea lions!
Stockeld Park
There is an indoor play space but the main fun is in the Enchanted Woodland Forest. A path takes you through the forest with various areas along the way with giant books, spider webs and play areas for climbing, sliding and exploring, with some added magic thrown in! The areas are brilliant fun for adventurous kids! There is also an excellent maze that is full of surprises!
Harewood House
A beautiful privately owned house with stunning gardens. There are formal gardens and then there is the wonderful bird garden that even has its own penguins! You can take a boat ride on the lake and across to the walled garden, there is an adventure playground and plenty of outdoor space to explore! The house itself has wonderful furniture and art collections and often features special events.
Magna
This is a science museum inside a former steel works, divided into the areas of water, fire, wind and earth with interactive exhibits in each area. You can also find out more about the steel making process in this atmospheric museum!
These are beautiful and quirky gardens, with surprises and mystery around every corner! The children will love all the fun details they find hiding in the gardens!
The Deep
We couldn't have a top list without The Deep! We love this place! This is more than an aquarium… there are various floors built around the central main tank that is home to sharks, saw fish, turtles and more. There are loads of other exhibits including bugs, the deep ocean (where it is very dark!) and even penguins!
The natural spectacle of Brimham Rocks, was created by an immense river 100 million years before the first dinosaurs walked the earth, and are now seen as a range of balancing rock formations with names such as the Dancing Bear and Gorilla! The area is managed by The National Trust and is great place for kids to explore the rocks and the moorland.
Bolton Abbey
The ruined abbey is very picturesque where you can wander among the ruins, there is also the ancient Strid Wood with its many trails and activities. No visit to the Abbey would be complete without crossing the stepping stones and watch out for the very popular Welly Walk!
This is managed by Forestry England which means it is full of tracks for walking, biking, running and great places to play and explore. There are plenty of marked routes, a brilliant play area and watch out for special character trails!
Spurn Point
Spurn Point is Yorkshire's very own Lands End, at over three miles long but as little as 50 metres wide, it is a forever changing landscape. It is an utterly wild place where no two days are ever the same. Spurn Point is a nature reserve that's home to all kinds of birds and the grasslands are home to loads of Summer wildlife. There is a Discovery Centre with cafe where you can start your visit, just be careful on high tides as Spurn Point can turn into Yorkshire's only island.
Fountains Abbey
This is a huge World Heritage Site with the very impressive Abbey ruins you can wander through and a wonderful water garden. The open space down near the abbey is a great place for a picnic and base for a day of fun and exploring. This is a full day out to explore the full grounds!
The National Science and Media Museum
The museum is free to enter and is full of fun exhibits covering the history and science of film making. There is a also a 3D cinema on site (charges apply).