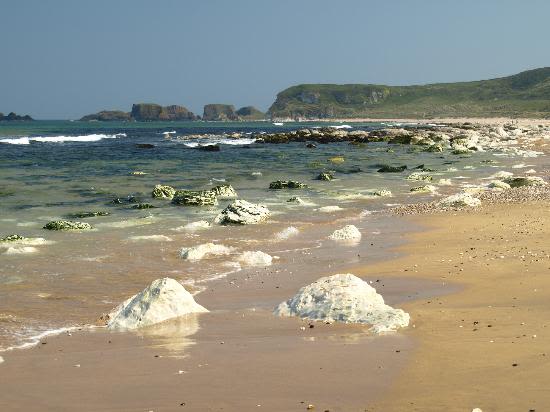 White Park Bay
White Park Bay
Open today from ined until ined
Beautiful beach, spotless and clean,background of fields of green, worth a visit. Note, bit of a walk to the beach, not really suitable for those with limited walking ability

Recommended by Rachel pinwheel with Daisy 6 (age Jax and 9) - Wed Aug 15 2018
Activity Type
Parks, walks and outdoor fun
Outdoor activities
Details
Address:

152 Whitepark Road Ballintoy Ballycastle Moyle Northern Ireland United Kingdom BT54 6NH

Contact:

Price:

Free

Website:
Opening Hours
Sunday

ined - ined

Monday

ined - ined

Tuesday

ined - ined

Wednesday

ined - ined

Thursday

ined - ined

Friday

ined - ined

Saturday

ined - ined
Reviews
There are 1 reviews for "White Park Bay"
Recommended by Tracy Logan with Archie (age 6) , Rory (age 4) - Sat Aug 18 2018
Gorgeous quiet bay - white sands, rock pools for paddling in, perfect for flying a kite. Car parking is free for NT members - it is quite a walk to the beach itself, but it views & seclusion are worth it. My 4 and 6 year old had no grumbles about the distance. The Bothy cafe nearby does delicious coffee and cake.