Mifolds game changing car seats for kids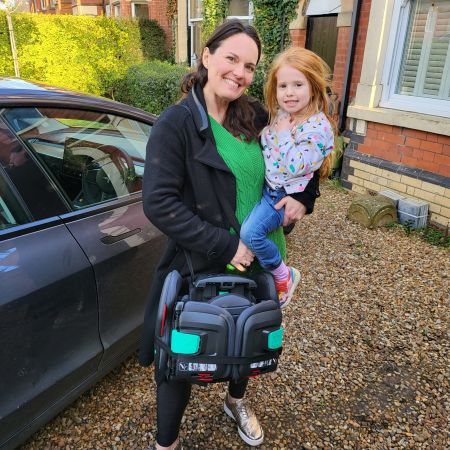 We've had lots of issues lately with kids car seats. Either we don't have one at all or we have one for all of them but can't fit them in across the back seat! Either way, the safety of our little ones is our biggest concern.
Fitting three across the back has always been tricky, but now the kids are bigger, the space is smaller, (and we're not ready for them to be seat free), so the issue seems bigger.
That was until my husband heard about mifold and solved all our car seat problems!!
Whether you have three of your own kids or find yourself transporting multiple children around to this or that party/club/match - these car seats by mifold are a revelation!
Rob recently discovered them while trying to figure out how we could all travel safely in our new, smaller car as a family of five, and before we knew it, we were in touch and test driving both of their super popular products in a review. And I'm glad we did as it's a game changer for us.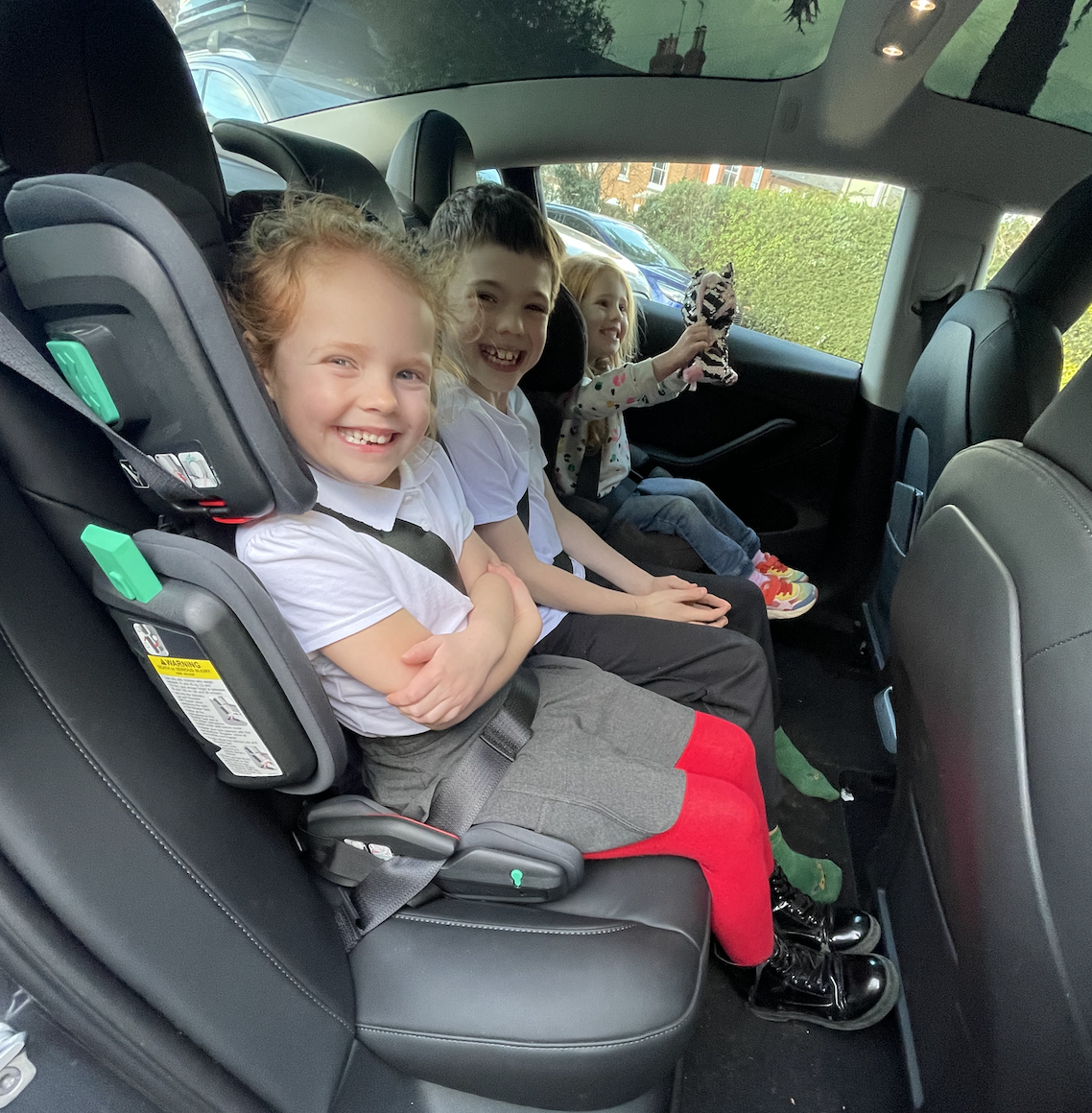 Not only can you fit three safe car seats across the back, (including one baby or preschooler seat), the mifold folds away nicely into a door pocket, arm rest, back pack - and the younger childs seat, the #hifold will pack down neatly to take on as cabin luggage, fit in a cupboard or boot - Perfect for grandparents or carers and ideal for holidays!
Like us, you might have had to make the decision to let your taller/older kids ride seat free lately due to travelling with other parents, or even due to space in your own car. This happens more and more with my biggest now he's going to so many more parties and matches than before, but the mifold can go with him now, ensuring he's always safe.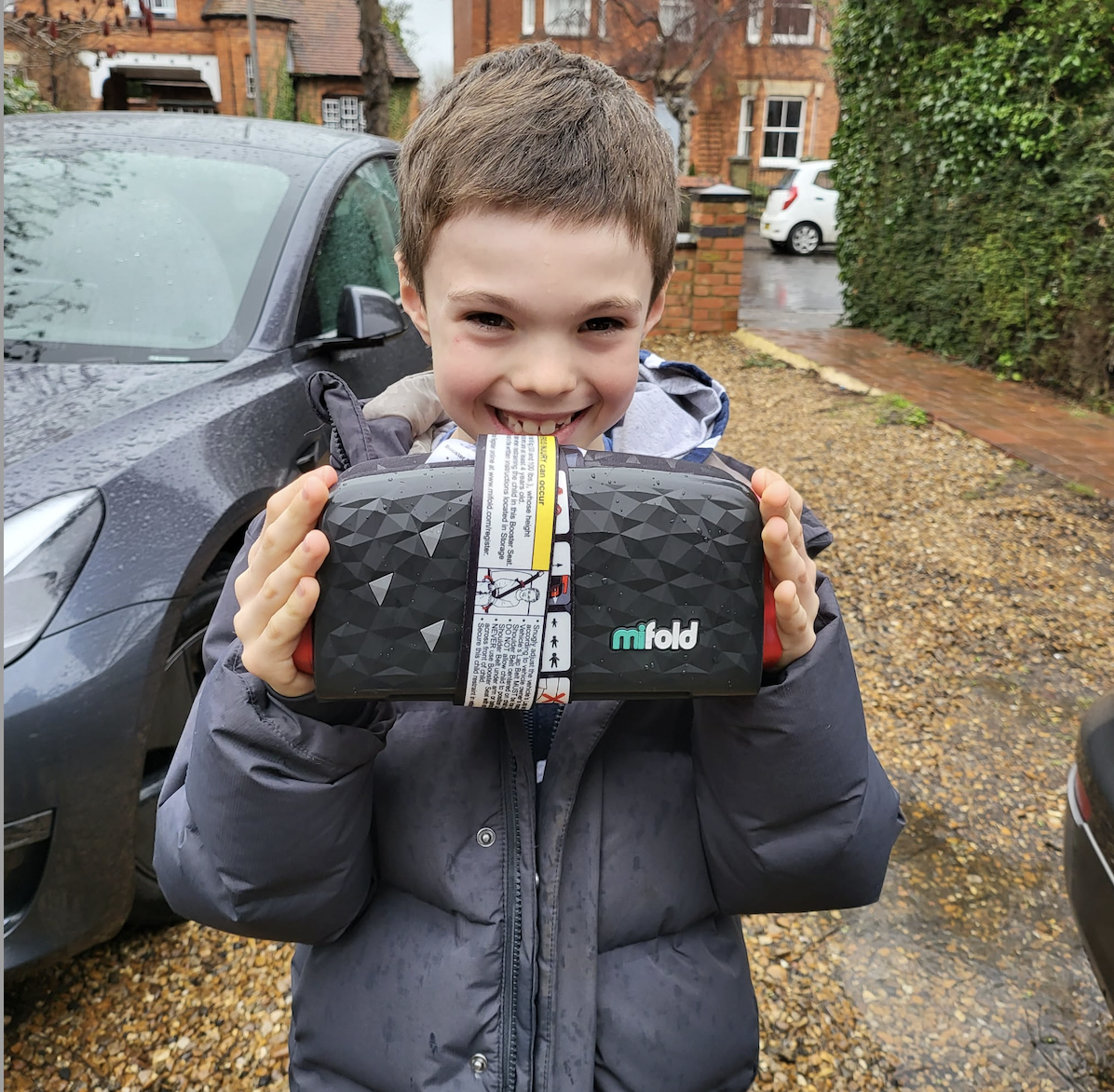 Although the seats don't provide a "boost" upwards in the standard sense, the seat belt adjustment fits perfectly above the shoulder making sure the seatbelt fastens securely over the child at the right angle -rather than too high. Jacob says it's not as comfortable as riding without one under his bum, but it's of course MUCH safer and will be more comfotable for him where the seat belt meets his neck.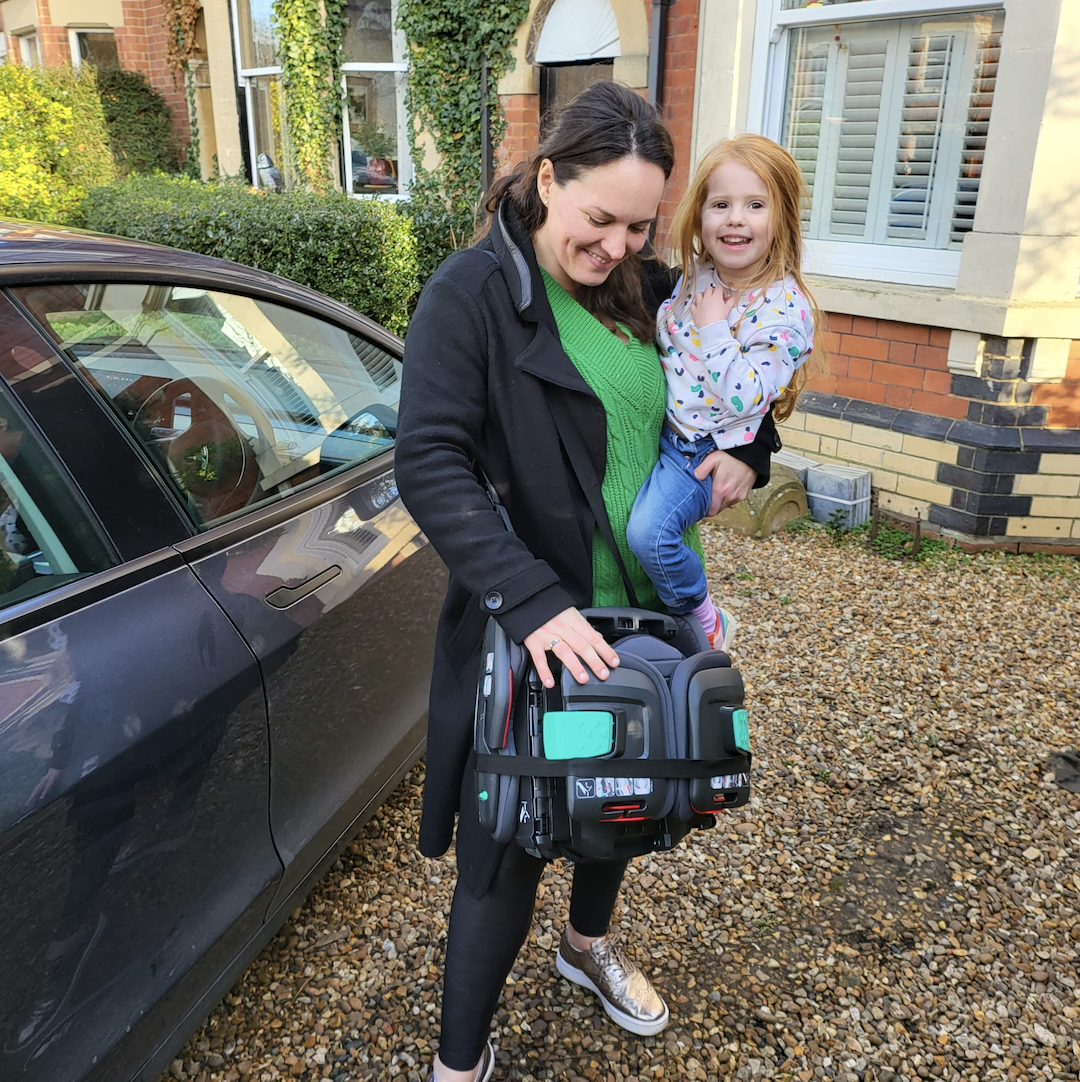 Both models are super easy to fit, it's simply a case of unfolding (like a transformer!), popping them down at the back of the seat, adjusting the seatbelt strap and clicking your child into their seat!
As the hifold is suitable for children over 4 years, I triple checked that it is fully tested and meets worldwide safety standards and expectations. And it does. See below the info I received from the team who were more than happy to reassure:
'They not only meet the standard car seat safety listed below but also have received a very satisfactory rating from the stringent German ADAC Automobile Association testing.
The standard tests simulate collisions at 32mph (50km/h) where ADAC tests frontal collisions at 40 mph (64km/h) and side collisions at 50km/h to really put the car seats through their paces. ADAC also uses the chassis of a real car for their testing, rather than a test-sled to make it more accurate, and they also utilise advanced Q test dummies which have far more sensors than the ones used in the regulation tests. These dummies are able to collect more data for optimal analysis of the tested seats. In addition to testing the safety features, the car seat materials themselves are scrutinised to check that they don't contain any harmful substances.
hifold complies or exceeds the following safety standards: ECE R44.04 in the UK and Europe, NHTSA FMVSS 213 in the US, the CCC in China and the RSSR in Canada. Which means that you can take your hifold with you on your travels around the world! (except for Australia and Taiwan).'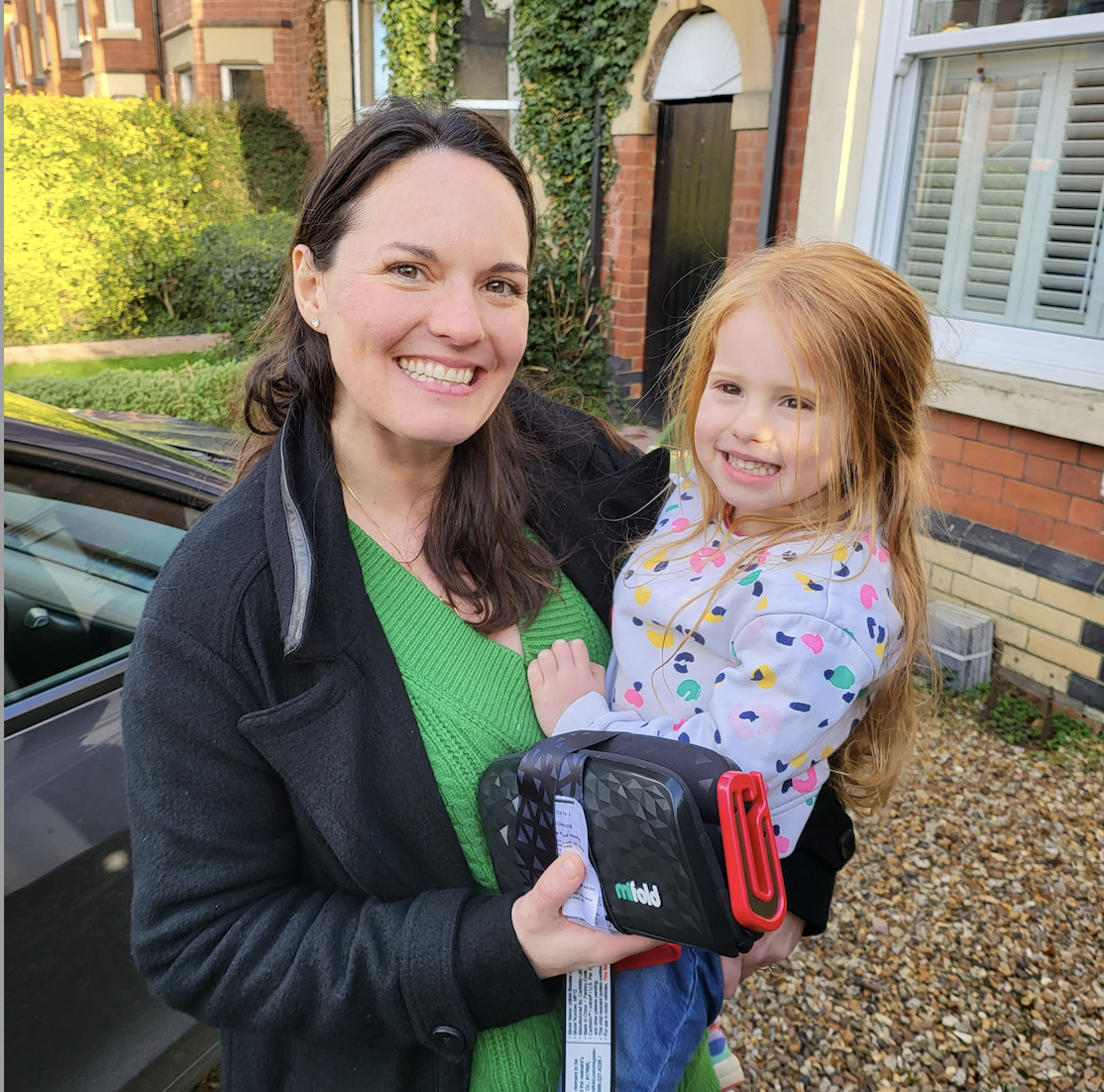 The mifold also meets and exceeds UK and European standards and although not fully tested by the ADAC body, it is certainly a much safer option than going without a seat of any kind when at home or abroad.
This makes the mifold a fabulous, no brainer addition to our kids travel bags going forward.
And for those of us that want a slimmer, more portable, easily stored booster seat for the children once they've outgrown the baby and toddler seats, the hifold is also a brilliant option.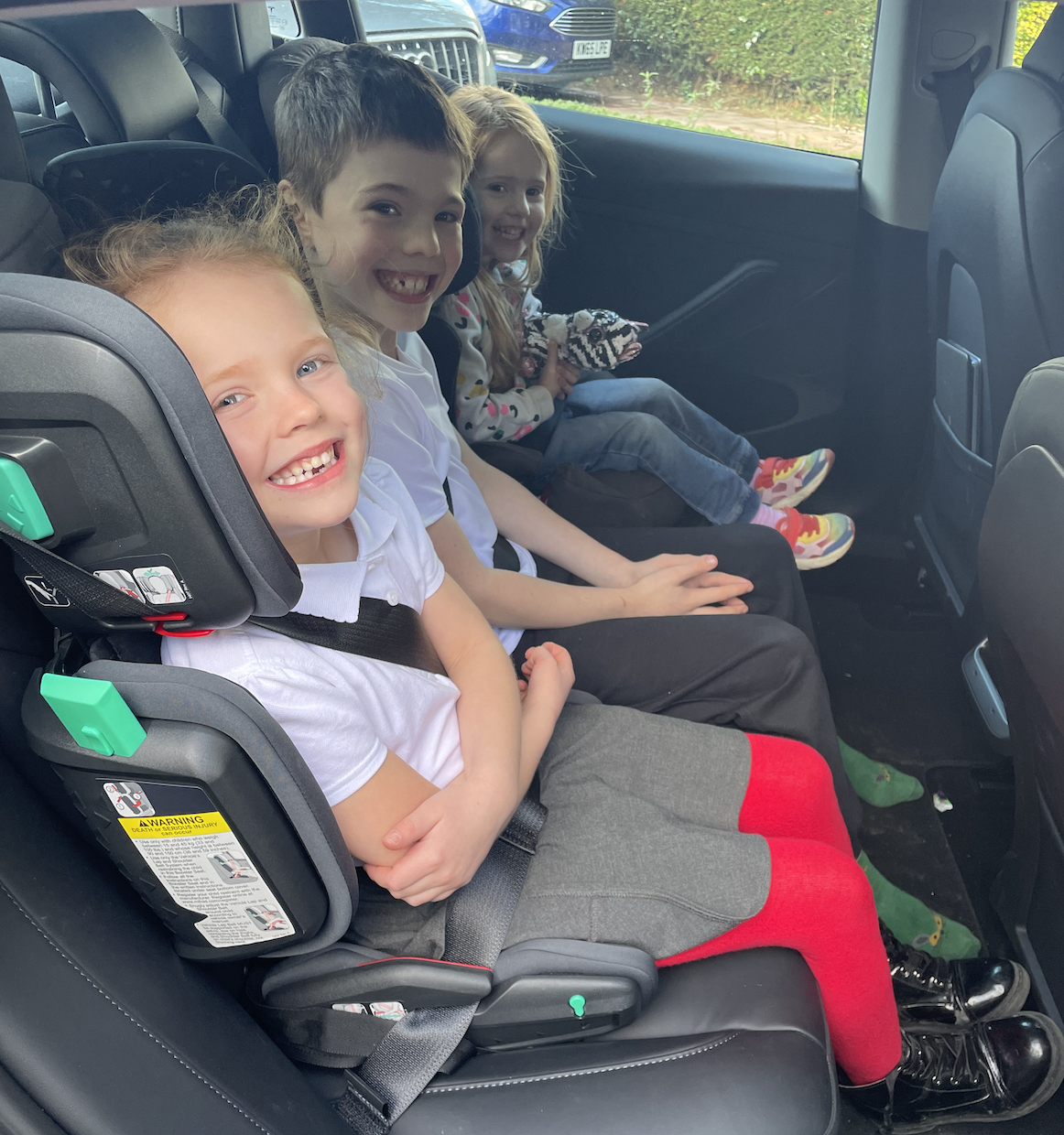 We've now sorted the travel issues in our smaller car making sure Jacob doesn't need to go without a seat, AND if ever one of our kids needs to go with another family, taking the #mifold seat with them in their bag will sort that problem out too!! YAY!
Any ques, please shoot me a DM or email :o)