Explore the magic of Hobbledown!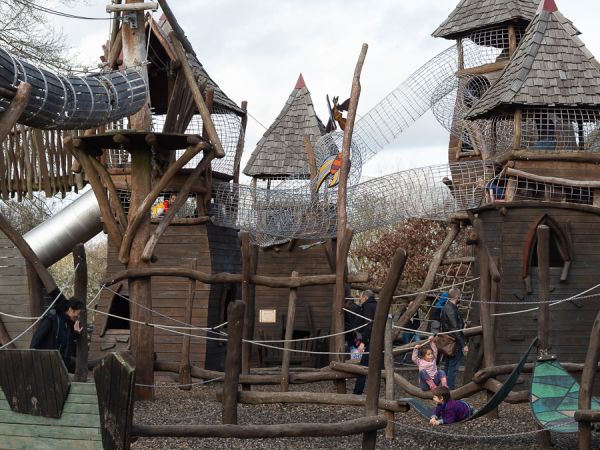 Hobbledown in Epsom is the perfect place for families with children of all ages! Often it's tricky to find a place to entertain a tweens and toddlers but if this is your family – then Hobbledown has something to entertain everyone.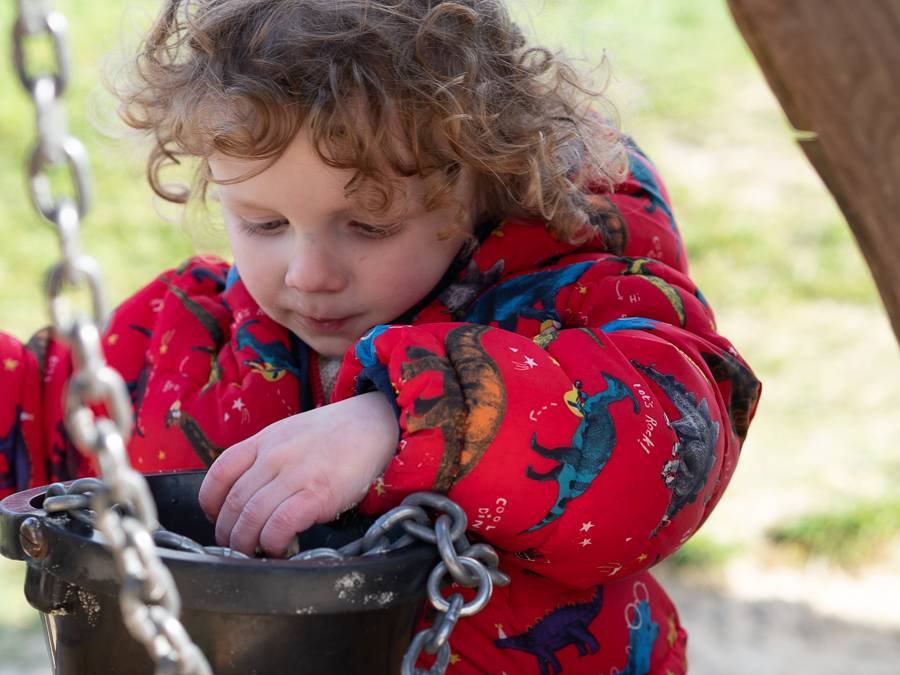 Hobbledown is a bit like a fantasy farm. It's an adventure park meets Harry Potter and the magical, mystical element will certainly capture the minds of older children. Our daughter is a Harry Potter fan and was completely taken with the quirky Hobbit like world which is based on a novel written by Angela Kecojevic. As soon as we were arrived, our kids loved being immersed in the mystical wonderland, they joined a craft activity to crack a code and learnt the calligraphy handwriting of the Hobbler language.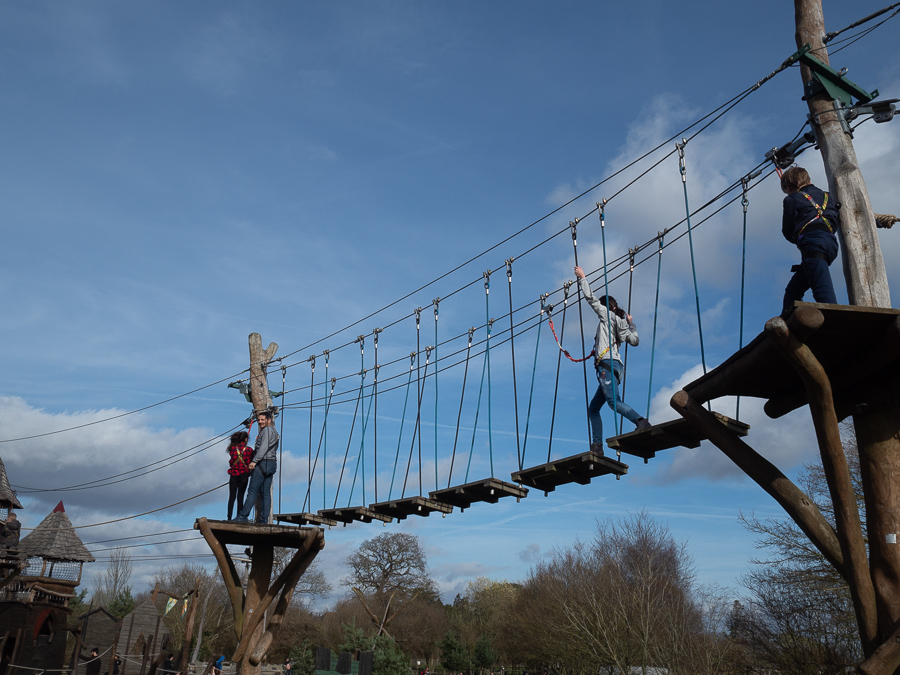 The farm part of Hobbledown is beautifully designed with cute hobble houses for all the animals and buckets of quaint elf-like charm. There is a great range of animals at Hobbledown. There are the usual breeds of farm animals – Pigs, Goats, Hens and Geese – alongside the more exotic Meercats, Camels Alpacas, Rhea's and Parrots. Best of all are the ones you can get up close to! There were guinea pigs and rabbits that the children can hold. Our kids loved having a cuddle with the rabbits!
There are some good birds of prey displays at Hobbledown – there are meets and greets and experience days. We were lucky enough to see a bald Eagle display.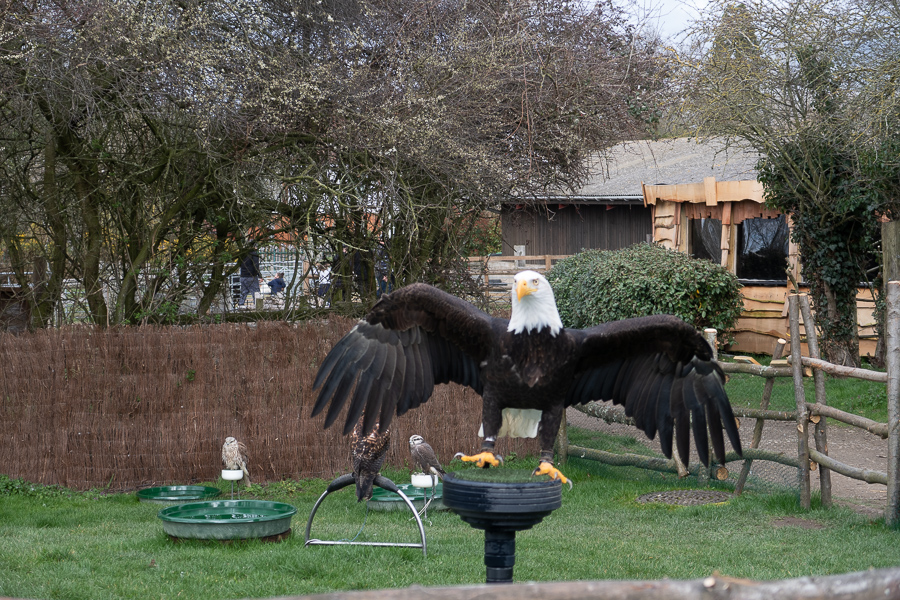 Next, we made our way to a giant sandpit to mine for Crystallite stones. The sandpit is cleverly set out to keep little people busy with tunnels to explore, mazes to navigate and buckets on mini zip wires to fill. It's such a well kitted out play area and again it's constructed in the style of a Hobbit-land is perfect for all ages as there are tunnels, climbing walls and high ropes for the over fives as well as secret hiding places and bouncy pillows for all ages. There's even some pitch black tunnels to add thrill for older visitors too! This adventure playground could easily take up your whole day but there's still so much more to Hobbledown!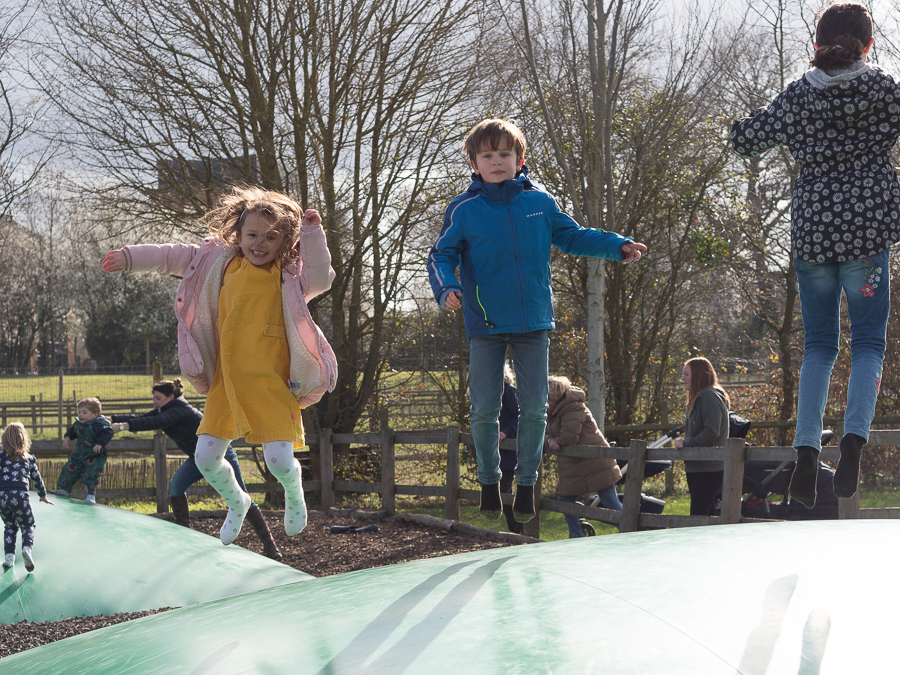 Older children who are over 1.3 metres can explore an Aerial Adventure Course which is a treetop adventure full of rope exploring obstacles and a whizzy zip wire at the end. For younger visitors, there are zip wires that you can use and in the summer there are other activities such as zorbing.
The weather was fine when we visited but there is also loads to do inside at Hobbledown making it a perfect place for an adventure, whatever the weather!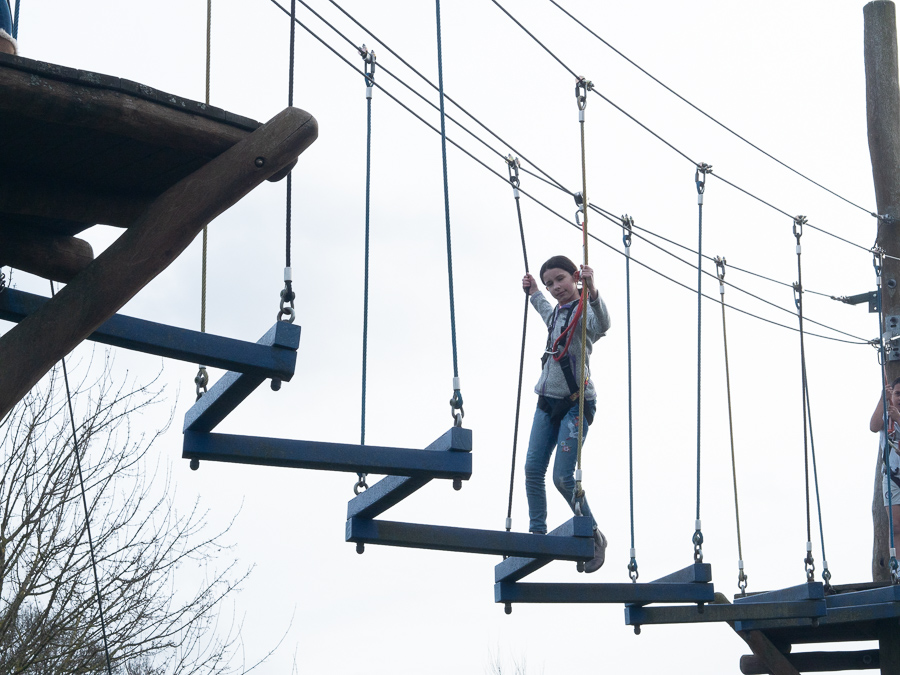 There's an indoor sandpit with treasure and pirate themed areas and sand machines to ferry the sand back and forth. The Hobbledown Barn houses two soft play areas with an indoor maze, it's definitely one of the best soft play areas we've ever been to with a dance mat, sensory area for babies and a dinosaur climbing wall! And it's huge – you could very easily lose your kids in there!
Hobbledown has facilities for small people completely nailed, there are brilliant family baby changing areas, small toilets for toddlers and a whole variety of reasonably priced food (although we took a picnic – there are lots of places and picnic tables to use). There are healthy wraps as well as the standard fare of fishfingers and chips.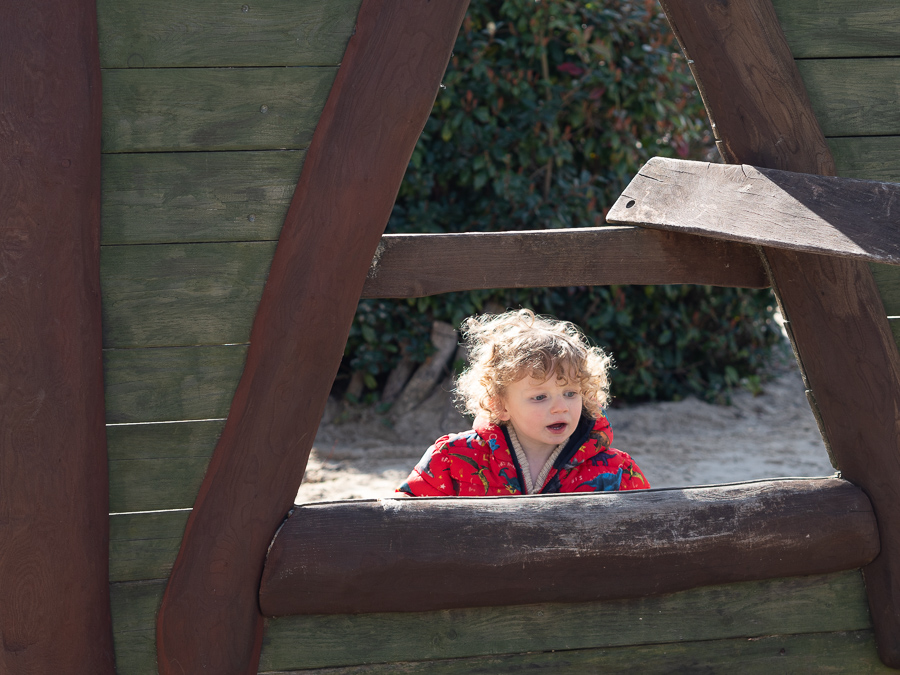 One thing to note is that the toilets are in the soft play area and there are no toilets very near the adventure playground so if you see a toilet, visit it while you can!
Hobbledown is an absolutely brilliant day out – so much to see and do and they even have holiday clubs and special Summer events. With fairy themed days and kite flying – there are some really super special events happening this year which well deserve you to make some time and take a family visit to Hobbledown!
By Wiki Ambassador Jemma Goulds - Thimble and Twig